Humans of TapMango: Erin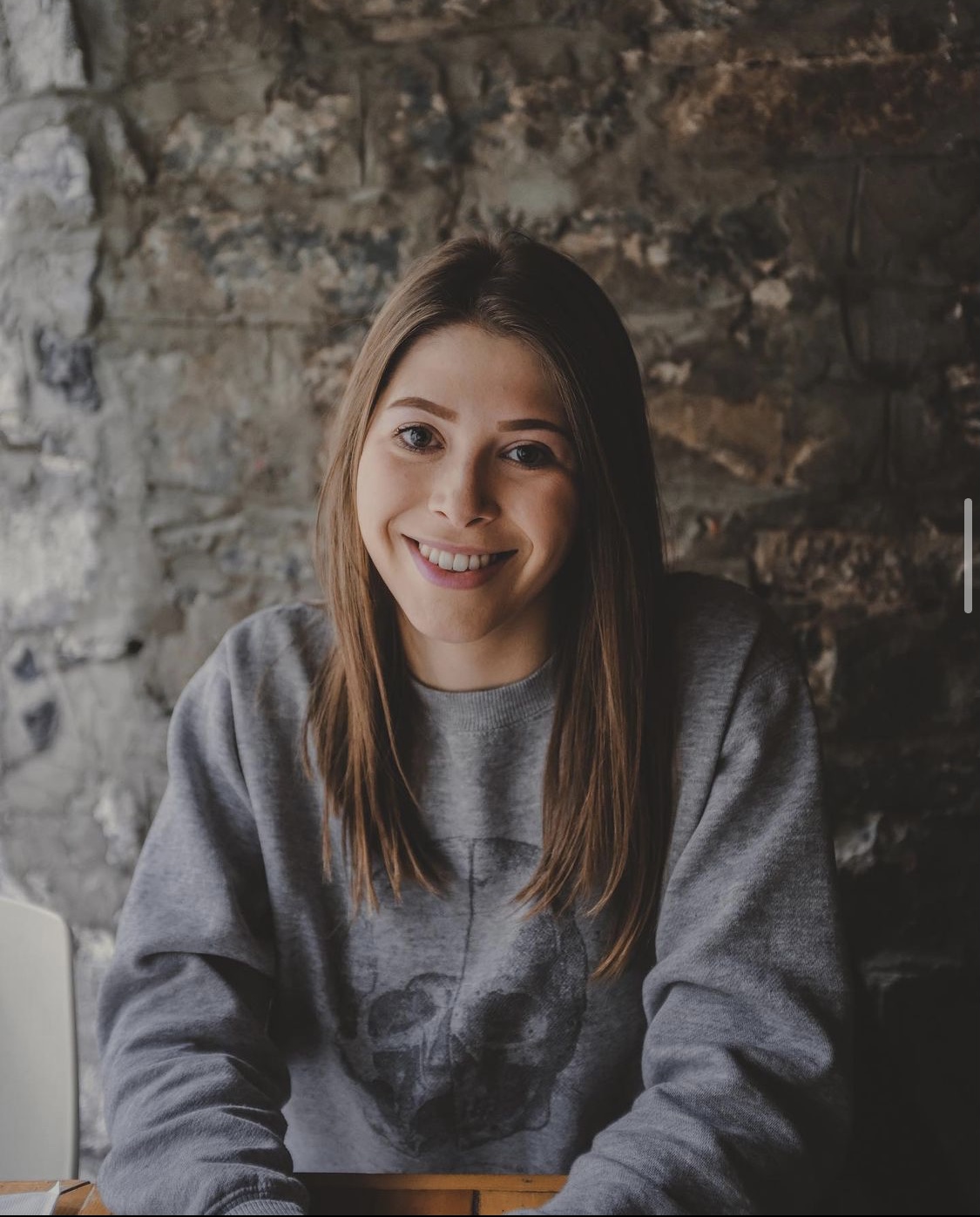 Meet Erin! Artist, clothing entrepreneur, and TapMango's Graphic Designer! Find out what she loves about working at TapMango, all the creative skills she picked up during the pandemic, and what kind of TV shows she binges regularly.
What is your position at TapMango? How has it evolved since you started?
I started working at TapMango as a Junior Graphic Designer and recently have become the main Graphic Designer for TapMango, which I am so excited about!
What are some aspects of your role that you really enjoy?
I'm a really creative person so I love everything about my role and everything I get to design.
Describe your WFH desk situation?
I've got my two monitors which I love, always a cup or two of coffee and some of my favorite art pieces to help me stay creative.
What do you do in your spare time? Learn any new skills during the pandemic?
I took up too many hobbies during this pandemic! I started my own clay company – making ashtrays, dishes, etc. I learned to paint – both watercolor and acrylic. Made some things with macrame and recently started to do tattoos.
What is something your work colleagues don't know about you?
They don't know I'm currently working on my own clothing company, which is pretty exciting! And that I am a huge crime/horror/thriller fan!
What is one piece of advice you would tell 8 year old you? (on career pursuit, life, laughter, and love)
I would tell my 8 year old self to not be so hard on myself!
Top 3 binge worthy shows, book series, or movies? (and why?)
American Horror Story, Black Mirror, Mind Hunter… these are some of my favorite shows!
For those interested in joining our team, check out our careers page for more info.