Our top referral partners are earning over $3K a month in recurring revenue for promoting the #1 loyalty, marketing automation and online ordering solution available.
Sign up as a referral partner

Refer over your client for a demo and we'll take care of the rest!

Help your clients:
1. Find new customers
2. Bring customers back more often
3. Generate untapped revenue and increase their bottom line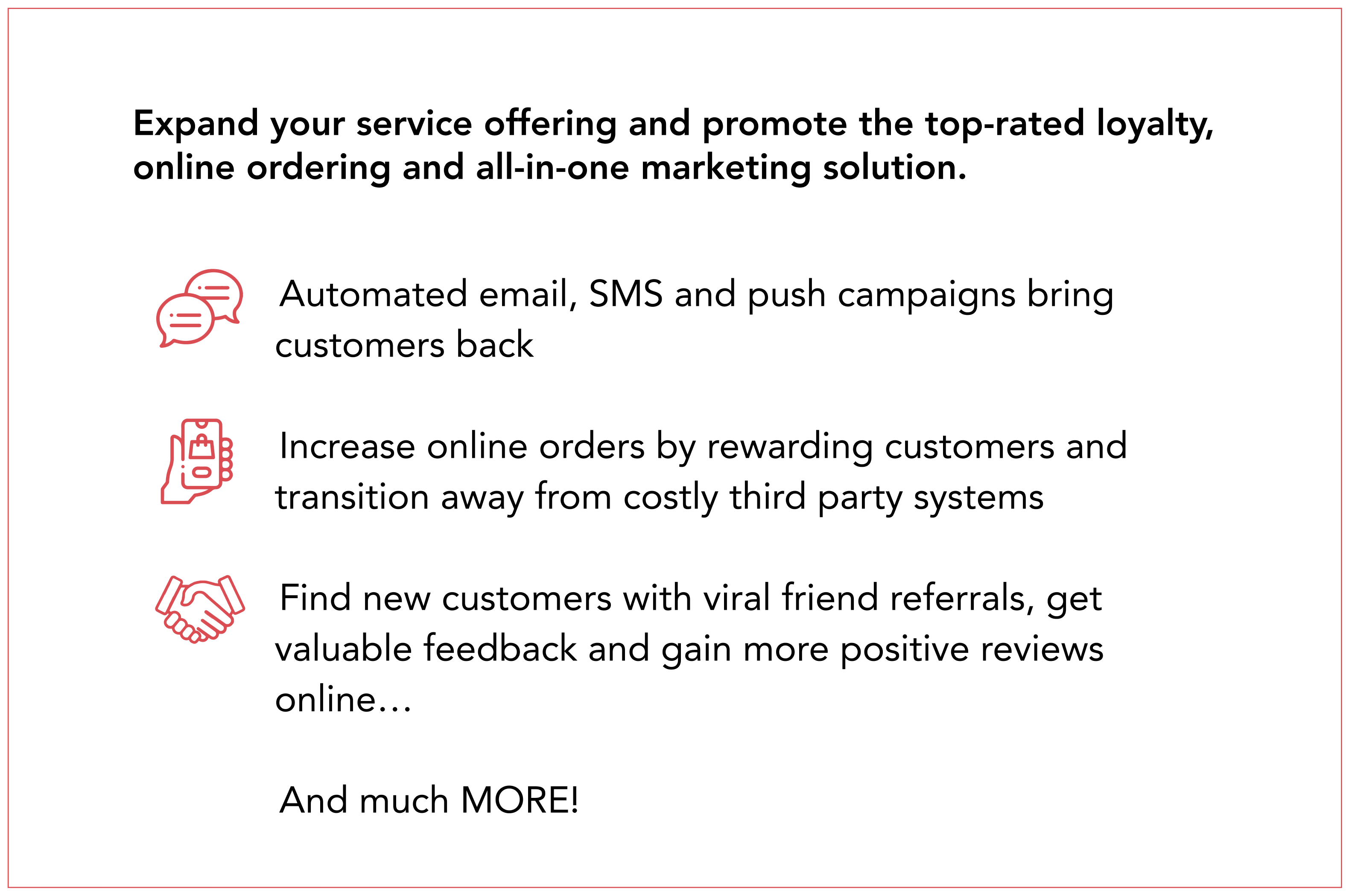 We handle all the onboarding and ongoing customer support.
Enter your information to get started!