8 Reasons Why Your Customers Should Be Using Your App
It's time to promote your mobile app to your customers. With TapMango, you get your own custom mobile app that's branded to your business. With this app, your customers can track their points, refer their friends, load money into their e-wallet and so much more. Here are just a few reasons why your customers need to be using your app: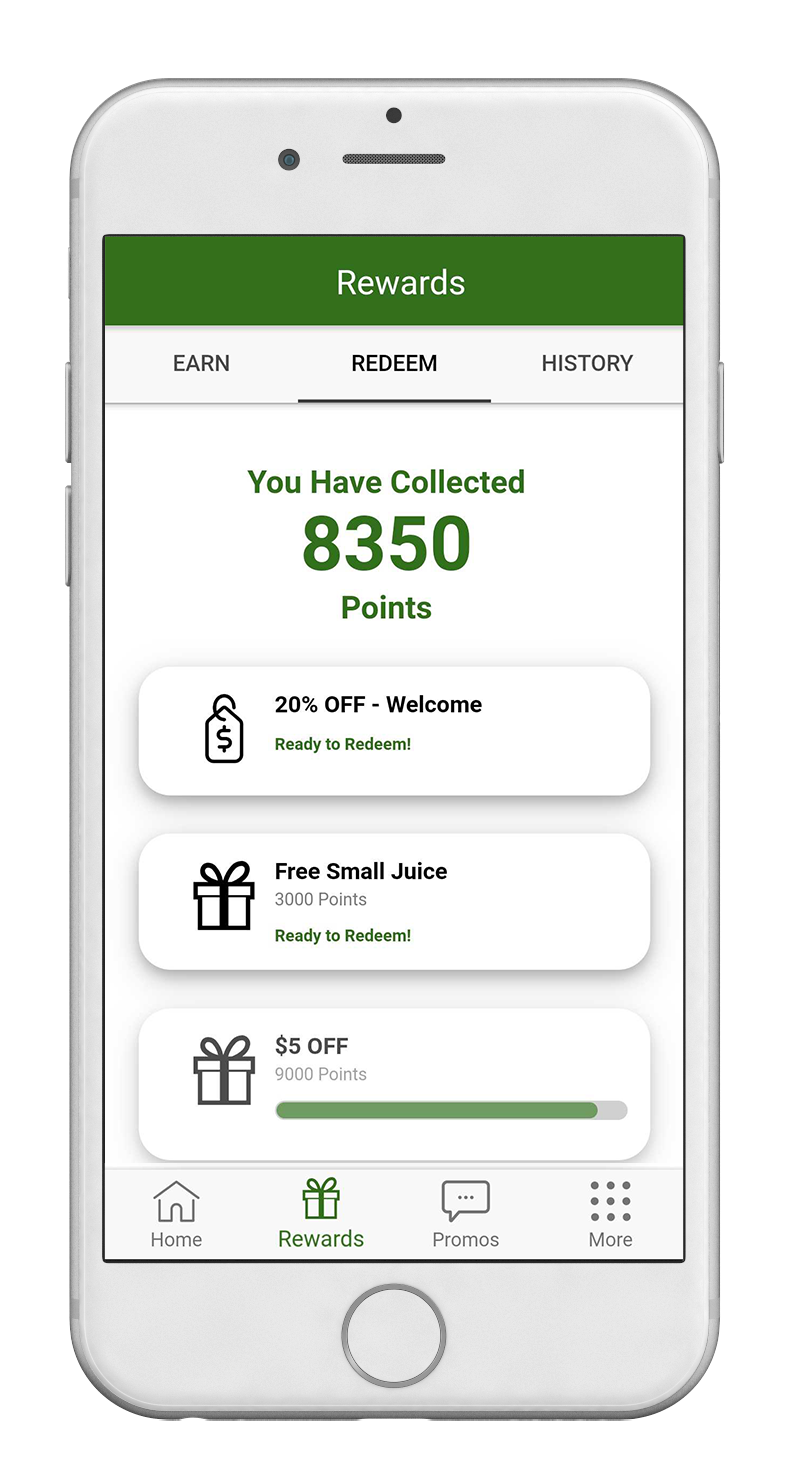 1. Keep track of rewards and other goodies
The most useful tool you can offer your customers is the ability to view and track their points and rewards. Let them know which rewards they're eligible for, how far they are from their next reward and what rewards your business offers.
2. Go paperless with digital QR code
Instead of carrying a keychain tag, customers have the convenience of using the mobile app to check in on your in-store tablet. Everyone carries their phone around nowadays so your customers will always have their QR code on them whenever they're visiting your business.
3. Find out about sales, deals and other promos
Instead of email or text message you can send customers messages directly to their app. Let them know about upcoming sales, happy hour specials or store holiday hours.
4. Refer friends directly through the app
Your customers can refer their friends directly through the app. Each customer has a unique referral link which they can share via social media, text message and more.
5. View all the different ways to earn
You've customized your loyalty program so your customers have many different ways to earn points but how do you communicate that information? With the "Earn" tab, customers can see all the different ways to earn points, from friend referral to leaving a review and more.
6. See store hours, get directions and more
Let your app be a one-stop shop for your customers. With the store info page customers can learn about your business, view hours of operation, get directions and contact you.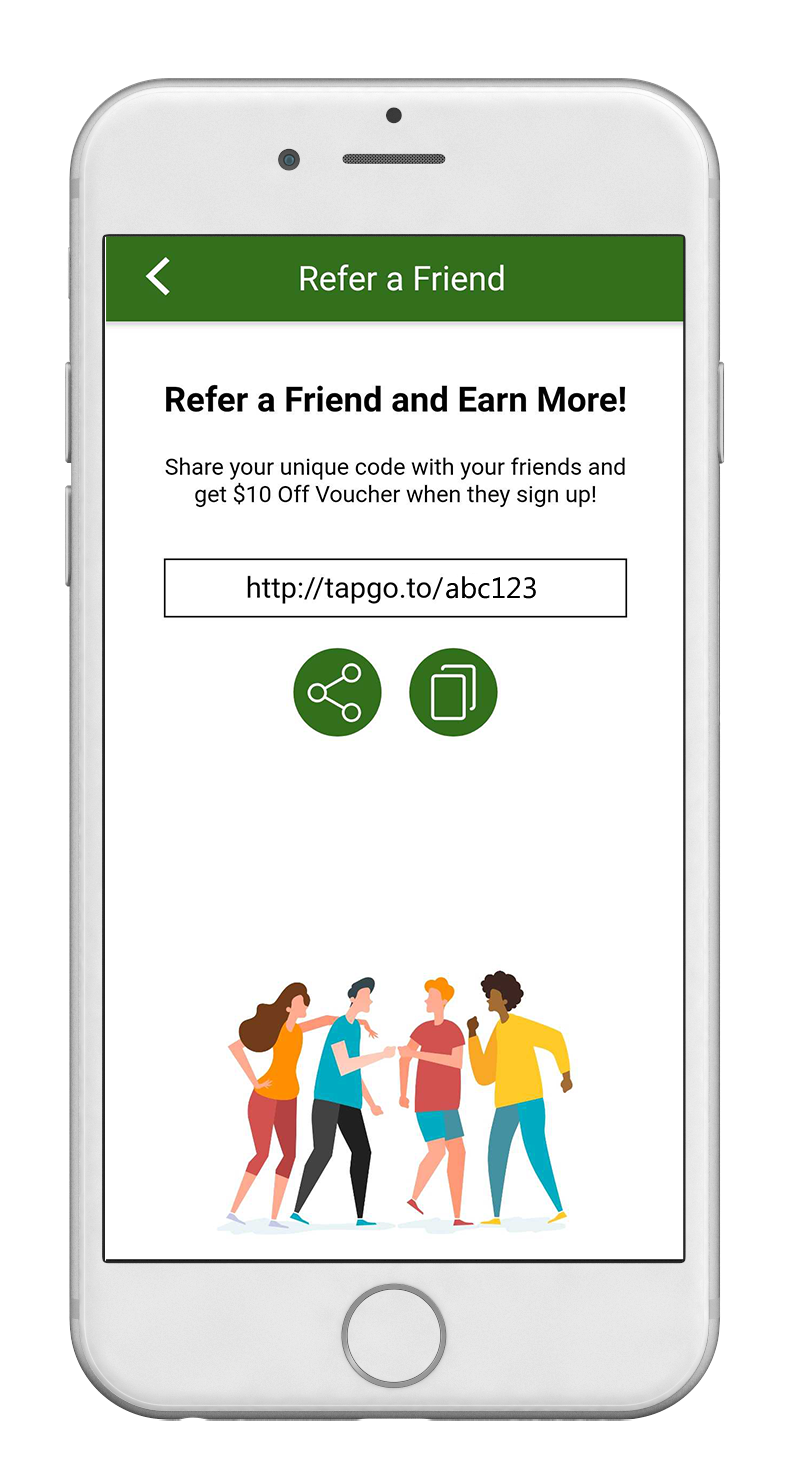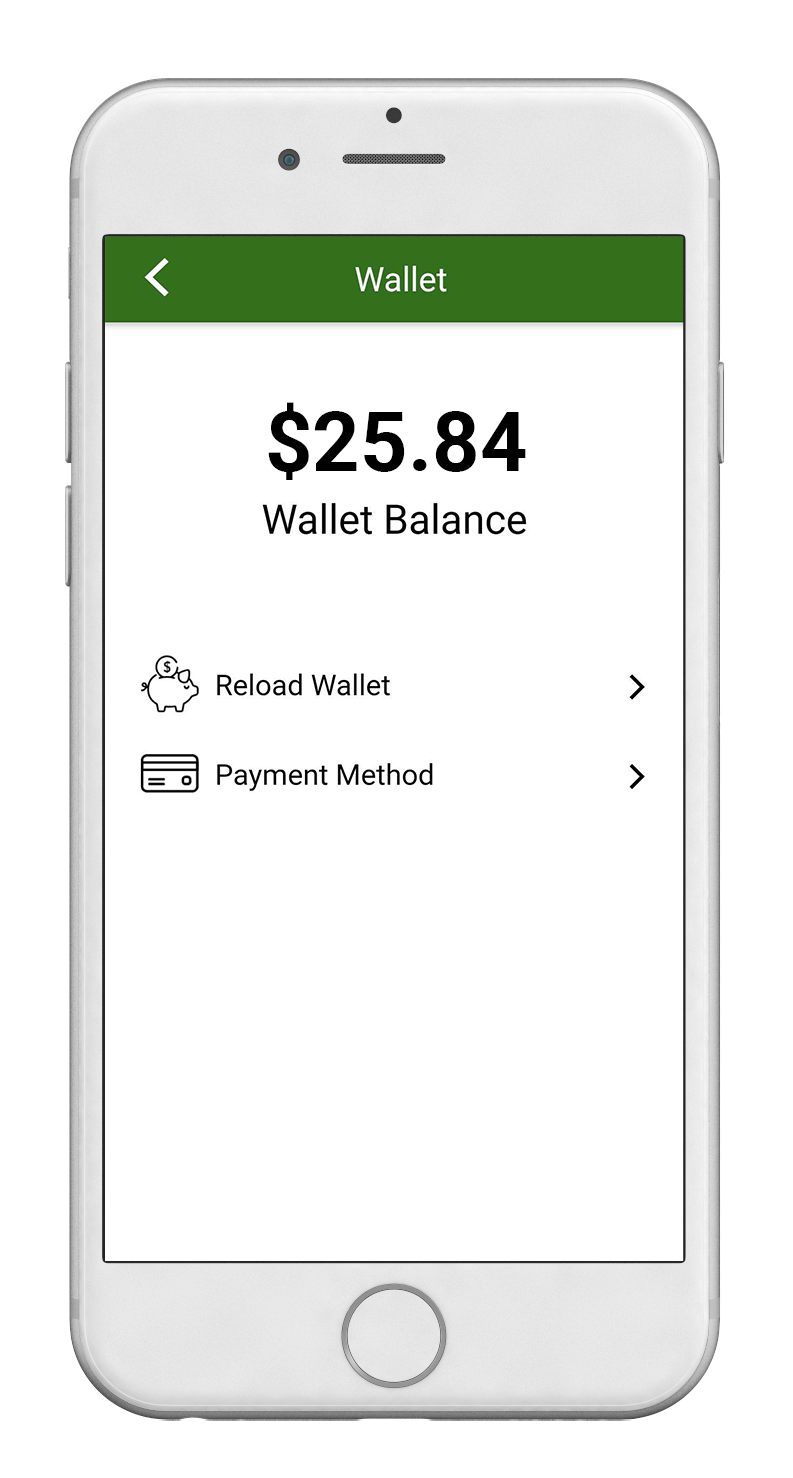 7. Load money onto their e-wallet
Just like how Starbucks allows customers to load their e-wallet to make purchases, your app has the same functionality. Customers can make purchases at your store even without their wallet on them. To encourage more customers to load their wallet, we recommend running an Instant Deal, "Load $20, Get $5 Free!"
8. Keep track of all transactions
Customers love being able to track their spending and double check they're receiving points with every purchase. Instead of having your cashiers field these questions, customers can use the History tab on the app to view their transaction history. This page will show how much they spent via wallet, how many points were earned with each visit, when rewards were redeemed and more.
9. BONUS: Exciting New Feature Coming Soon!
We will be unlocking another exciting new feature for our mobile app this month. Stay tuned to find out what it is and how it's going to bring more customers through your door like never before.
To learn more about the features on our mobile app contact us via email, phone or live chat!