The next evolution of customer loyalty.
Serve even more customers with TapMango's Mobile + Web Ordering platform.
 Allow your customers to place orders directly from the app to either pick up in-store or get delivered to their door. With the ability to load money on their e-wallet and earn rewards with every order, customers will have no excuse not to buy your product. Want to learn more? Book a free demo and we'll walk you through all the amazing features of our loyalty and mobile + web ordering platform.
Your own branded app and website
Unlike other mobile + web ordering companies that use their own apps, your customers will place orders on an app or website that is entirely branded to your business.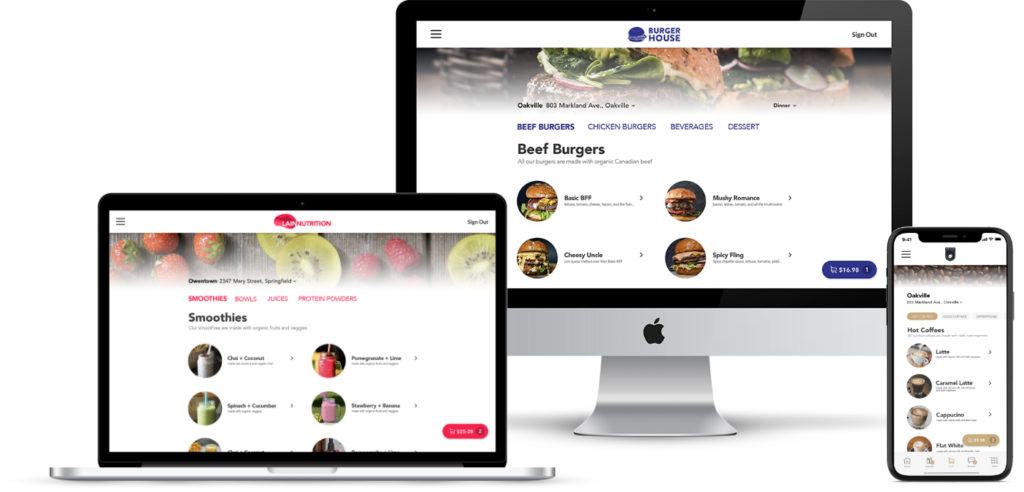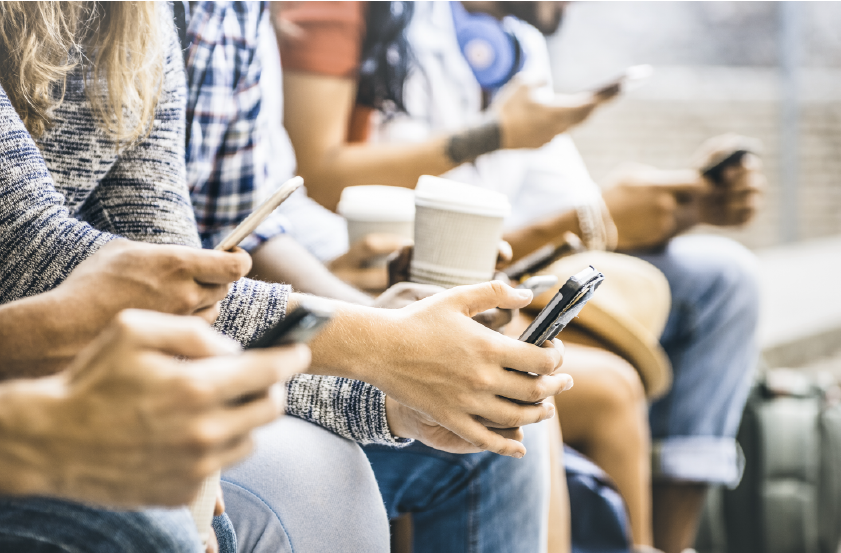 Reward customers the right way
Reward customers for ordering from you directly instead of a third party system.
Reward customers for ordering from you on a frequent basis.
Offer extra rewards for buying in larger quantities.
Reward customers for referring their friends.
Reward customers for sharing their purchases on social media.
Reward customers for downloading your app.
Or create your own unique rewards.
Advanced support for flat amount, percentage discounts and BOGO on overall cart, category or product levels.
Let customers collect points
across all channels
Let customers collect points in-store and online. Points and rewards are shared and customizable across all channels and locations.

Market to your customers to keep them coming back
Bring customers back with automated offers – text and email offers for breakfast, lunch, or dinner will capture you business over the competitors.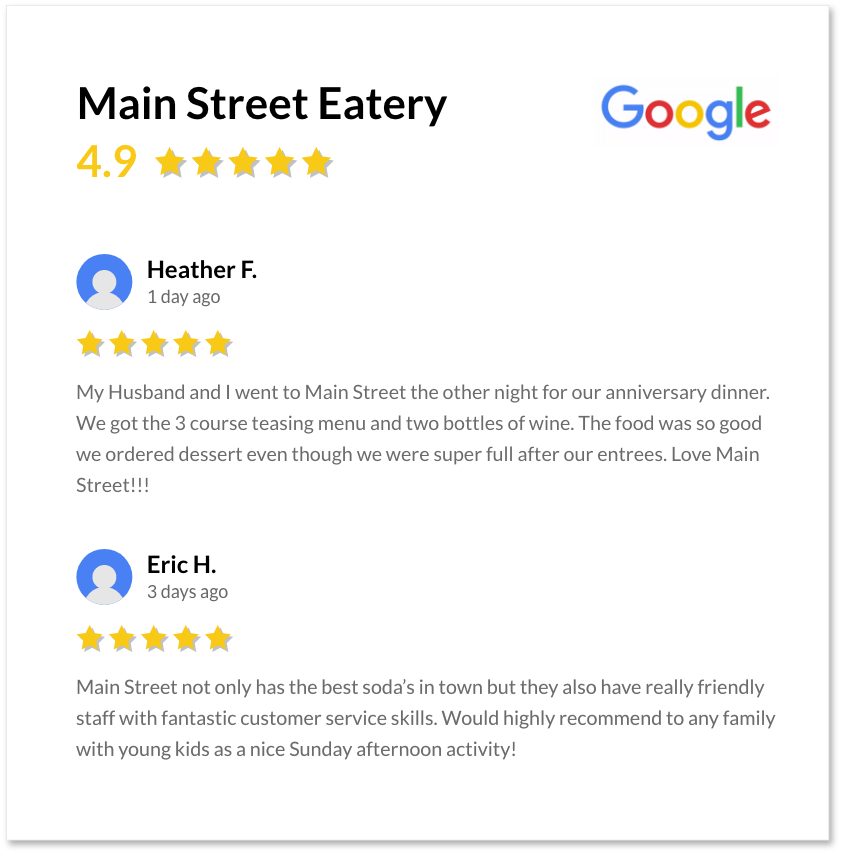 Get customers feedback and increase your reviews
Survey your customers on their experience on every order. Recover unsatisfied customers in private and send happy customers to help your online reputation on google, yelp and others.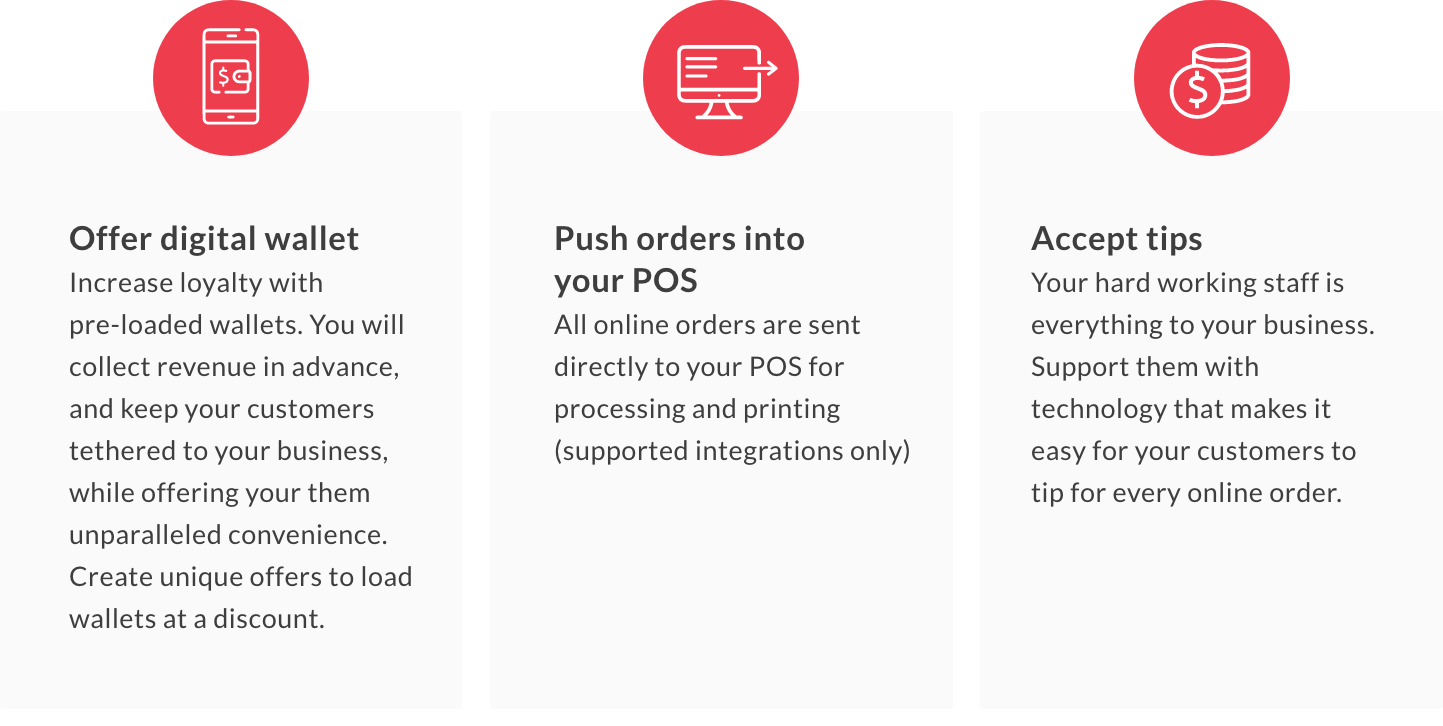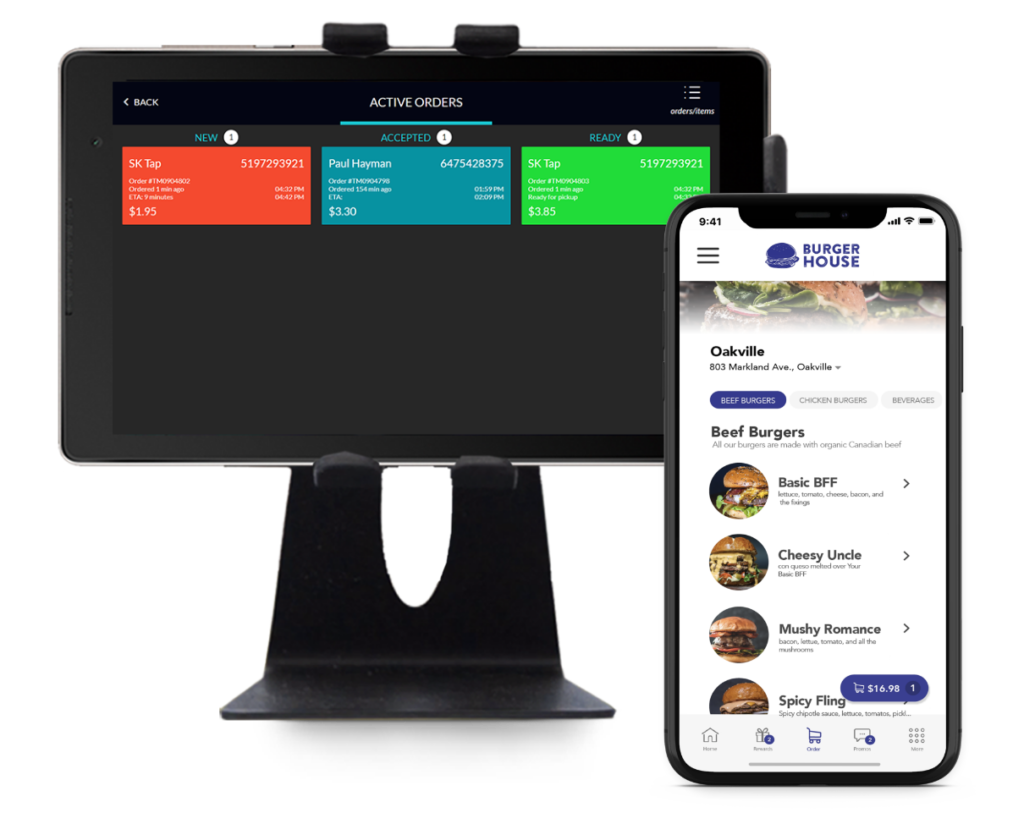 Manage orders in-store
Manage your online orders in store with our tablet or with your POS. Accept & reject orders, and keep your customers up-to-date on preparation time.
Offer Pickup, Curb Side or Delivery
Customers have an option to order for immediate pickup, scheduled pickup, curbside, or delivery. Manage delivery with your own fleet or through our delivery partners.
When you cast a wider net and give customers EVERY option of ordering, sales increase and barriers to ordering go down.



Got questions?
We have answers.
Book a free demo with us to learn more about our exciting platform combining all the tools you need to market and grow your business.