Humans of TapMango: David

This month we sat down with our Director of Customer Success, David Follert. Aside from his passion for helping others he also shares with us his favorite travel memories and his hidden talent for beat making. Read about all this and more in the interview below:
Alright, let's dive right in. What's one food you could eat for the rest of your life?
Hard shell tacos, for sure.
What about TV shows? One show you could watch for the rest of your life?
The Simpsons, seasons 5-9. I've seen every episode maybe 100 times each and I could just have it on in the background and watch it endlessly. It's what I grew up on and it transcended a lot of periods of time for me. You just appreciate it differently at different ages.
So when you're not chilling at home eating tacos and watching The Simpsons, what do you like to do?
I haven't been able to do it a lot but I love to travel and explore new places with friends. I've also recently got into cooking.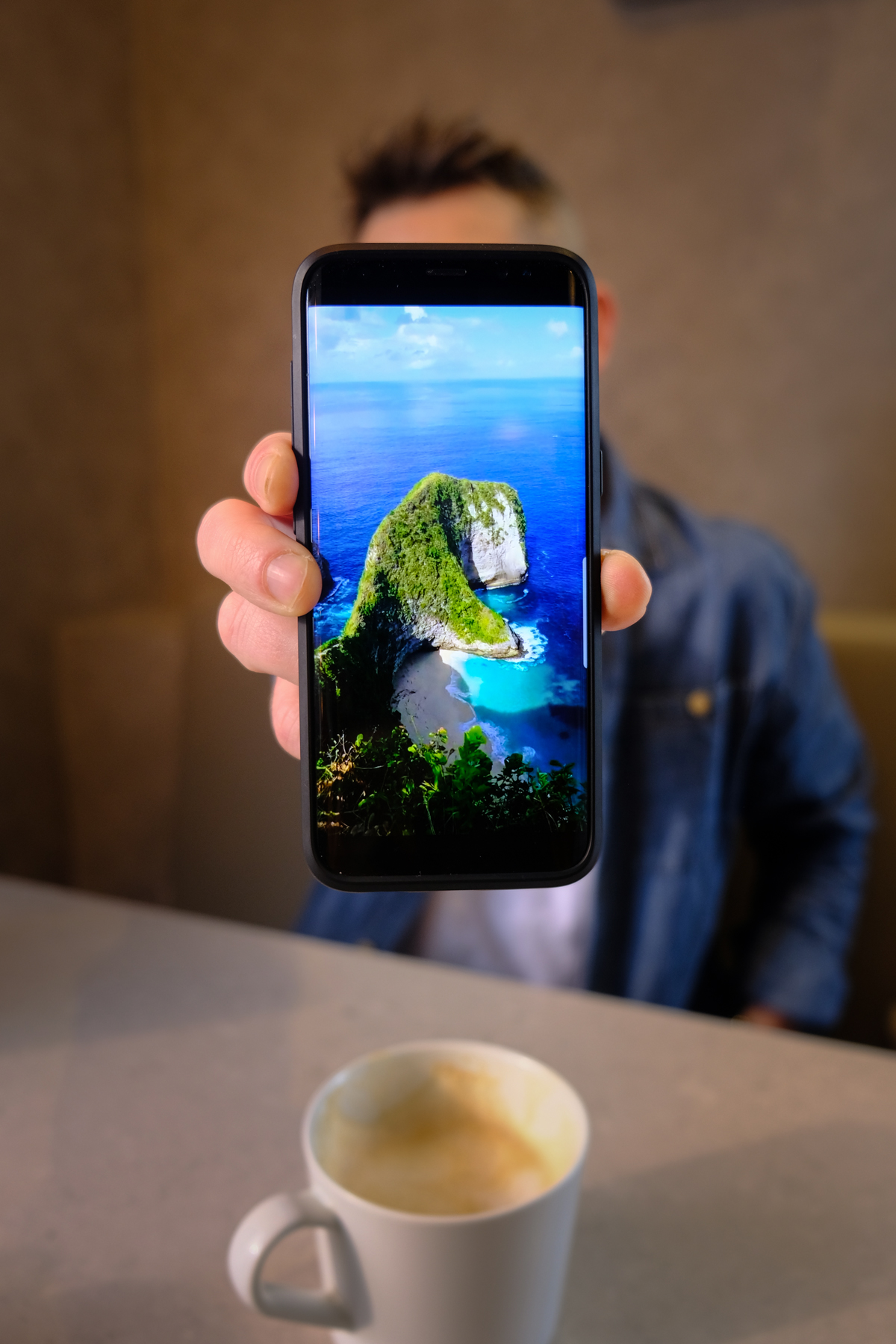 Any cool travel stories or unique experiences you'd like to share?
There's one experience that stands out. This was last April when I was in Indonesia. We went to an island off of Bali called Nusa Penida. We scaled down a cliff mountainside and arrived at this secluded enclosed beach called Kelingking Beach. The hike was essentially a small pathway that was carved out with small wooden stakes and string. And at some points you'd be going down an 80 degree angle off an entire cliffside. But it was super satisfying
getting to the bottom and looking back up and thinking, "Wow, I can't believe I did that."
Tell me something that not a lot of people know about you.
Beat making is something I'm into – not as much as I used to be though. I started when I was 17 or 18 and then kind of peaked in my mid-20s. I used to go to flea markets, buy records, find samples and chop them up to make new beats.
As soon as I got into hip hop in my early teens I bought a turntable and started to learn the basics of scratching and figured out the beatmaking from there. It was a lot of watching videos on YouTube and figuring it out myself.
I would also make my friends sit through countless, if not hours, of terrible beats in the first few years. The first 50-100 were terrible but eventually I got better and better.
Any hip hop artists you want to meet?
Probably DJ Premier, Kanye West, Nas. I'd love to sit with them and talk about their careers.
Since we're on the topic of music, any favorite albums from 2018 that you recommend to our readers?
Ooooo good question. Teyana Taylor's album "K.T.S.E.", Ella Mai's self titled album, and Pusha T's "Daytona".

Okay, shifting gears here. Let's talk about your experience at TapMango. What drew you to TapMango?
Before TapMango, I was working in a large corporation and you never know where the data goes and you don't necessarily see the results of your work, whereas at TapMango, I could work with the merchants directly and give them an effective loyalty solution and be able to see real results.
A lot of the people on my team here remind me of myself when I entered Customer Success and I was fortunate enough to have a really good manager and mentor and hopefully I can be that person for them.
What advice would you give for someone who wants to go into Customer Success?
I would say you truly need to want to help people and have a high level of empathy and desire to work closely with customers. Other important characteristics are resiliency, levels of discernment, strong organizational skills and the ability to multitask. At the end of the day, you have to want to truly help people.
Share David's passion for helping others and want to develop your career in the Customer Success field? Click here to see current openings.