Exposing Your Business at Expos: Using Loyalty to Network and Grow Your Business at Trade Shows
As a small business, you really do have to be the jack of all trades – trade shows that is. Festivals, conventions, and expos are a fun way to introduce your brand and products to thousands of potential customers. Your services may speak for themselves and drive sales at these events, but a customer engagement platform makes sure customers keep coming back long after the booth is packed up and the show is over.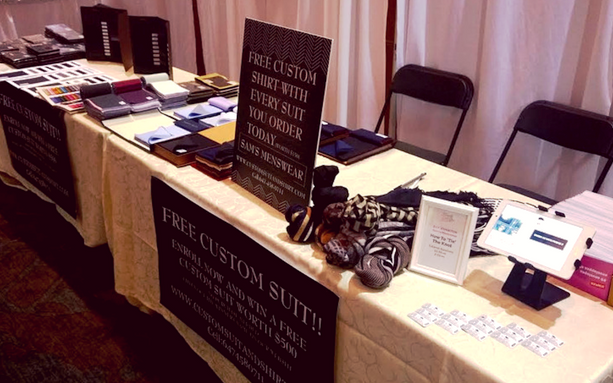 Add a splash of innovation to your next trade show and give your customers a good reason to sign up.
1. Collecting customer data should be fun and easy
You've already gotten a stranger at an expo to fall in love with your product! How can they resist the endless arrays of colours, textures, tastes and sounds around them? Trade shows stimulate the senses…and the impulse buy. Guests come with the expectation to buy; help them spend long-term at your shop by bringing along your tablet. Incentivising the guests at your booth is the ultimate upsell; who doesn't love deals and the promise of free stuff? Build your customer database by having guests register as loyalty members on the spot! Now you have captured numerous phone numbers to text discounts and promotions to. Creating a customer for life has never been this quick and easy.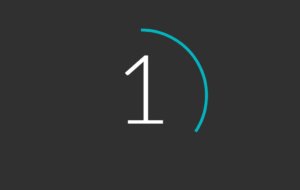 2. In It to Win It
Taking trade show goers for a dip in a card-infested fishbowl is too passe. Instead, offer them a chance to play a raffle directly from the tablet, and see their eyes light up as the screen counts down to a voucher or freebie from your shop. Yes, gone are the days of the excel spreadsheet; manually copying all the business cards from the fish bowl and onto an endless chart of names and numbers. If other merchants do request to drop off their business cards, simply have them register on the tablet; adding to your customer database and networking is now as easy as shooting fish in a barrel.


3. Create hype and collect data
Have guests take selfies from the tablet and advertise both your booth and your business to thousands of local people on their Facebook page! You can reward them with vouchers, discounts, or small prizes from your shop for doing so, as the post comes with a pre-set link to your business! Make those who pass by your booth your brand ambassadors with a snap of a selfie!
Paper business cards are more likely to be used as bookmarks than actual resources for your business. Wow prospective clients with a key chain tag adorned with your logo and preloaded with a voucher! Guests will go from your booth to your shop if they are given an incentive to do so. It doesn't end there; once the voucher has been redeemed, the stranger at your booth will register as a loyalty member to your business. Their voucher, now their loyalty tag, will proudly hang off their keys, promoting your brand wherever they go. This nifty key tag transforms a prospect into a customer for life.
Give fellow booth-renting merchants opportunities for cross-promotion by offering them some of these pre-loaded vouchers. Bridging two businesses in this way builds mutually beneficial bonds and drives more customers to your shop.
Give your prospects easy gift ideas by offering these personalized tags as gift cards. Gift-givers often turn away from gift cards for the sole purpose of their recipient having to know how much money was spent on their gift; alleviate this risk by letting your prospects pre-load products or services onto the tags. Not only do they make exciting gifts, but once redeemed they also convert into a loyalty card, generating yet another customer for life!  
4. Instant Customer? Instant Deal!
How do you create instant excitement for a visitor to your booth who has just registered as a loyalty member to your business? Send them an automatic text with their first deal! Your new customer can now pre purchase a product or service directly from their phone! This is a great way to get some extra revenue funneled into your merchant account while schmoozing with prospective clients. We all love taking advantage of an amazing deal that is accessible! A time limit on the deal only feeds into the impulse buy, giving your new loyalty members a chance to try out your products and services right away! An example of one of these deals is shown below. Entice your customers to click that big ol' "buy now" button!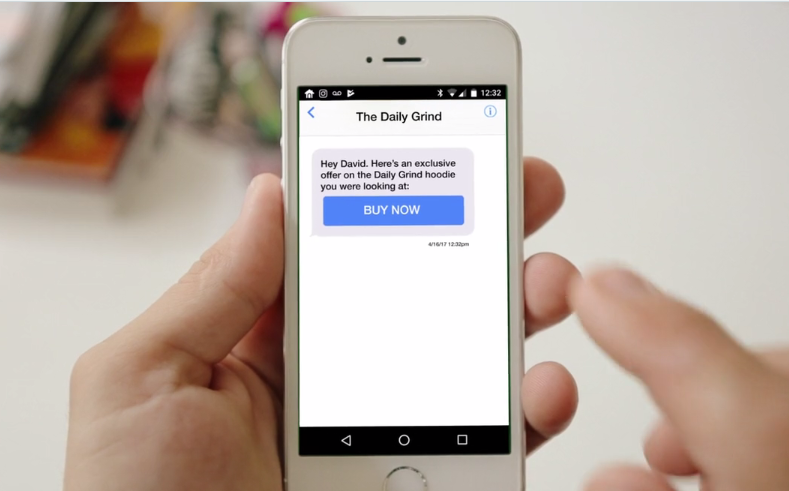 This engaging and innovative platform makes navigating the dizzying world of trade shows and conventions that much more exciting. So grab your tablet and network away!