Quickest and Easiest Way to Enroll Customers

We are excited to launch our new tablet branding designed for businesses with high foot traffic. With this new design the enrollment process becomes much easier and quicker, allowing you to sign up all your customers without holding up the line.
How does this new enrollment process work?
There are 2 different ways you can set up your tablet enrollment.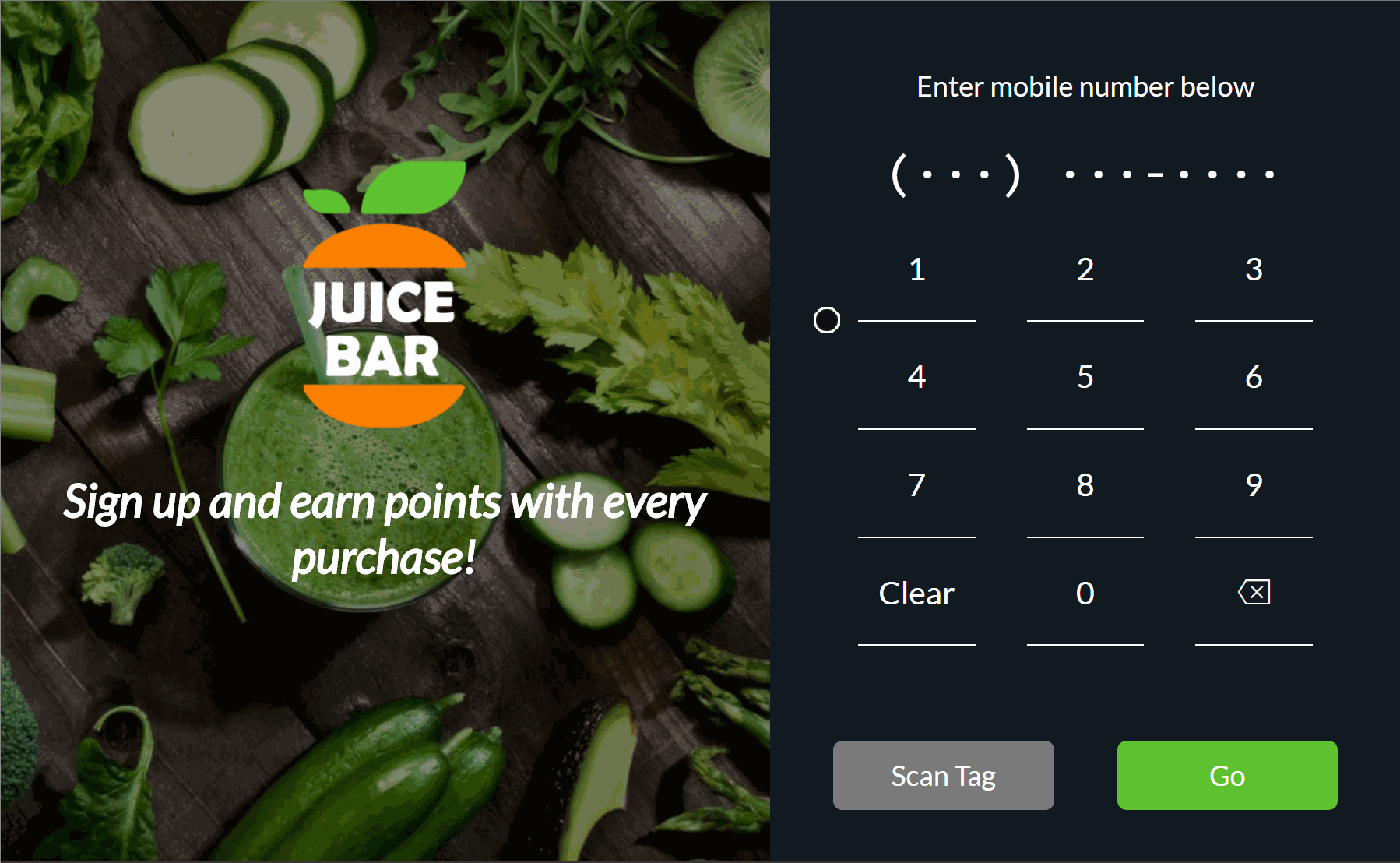 Option 1 (Recommended):
Customers input their phone number.
Customers accept terms and conditions.
Customers receive a text asking them to provide consent and allows them to complete their profile on their phone on their own time.
This method is the best way to prevent customers from making fake accounts and receiving unlimited sign-up bonuses. Because they need to verify their profile on their phone the only way for them to create their account and receive rewards is to use their real phone number.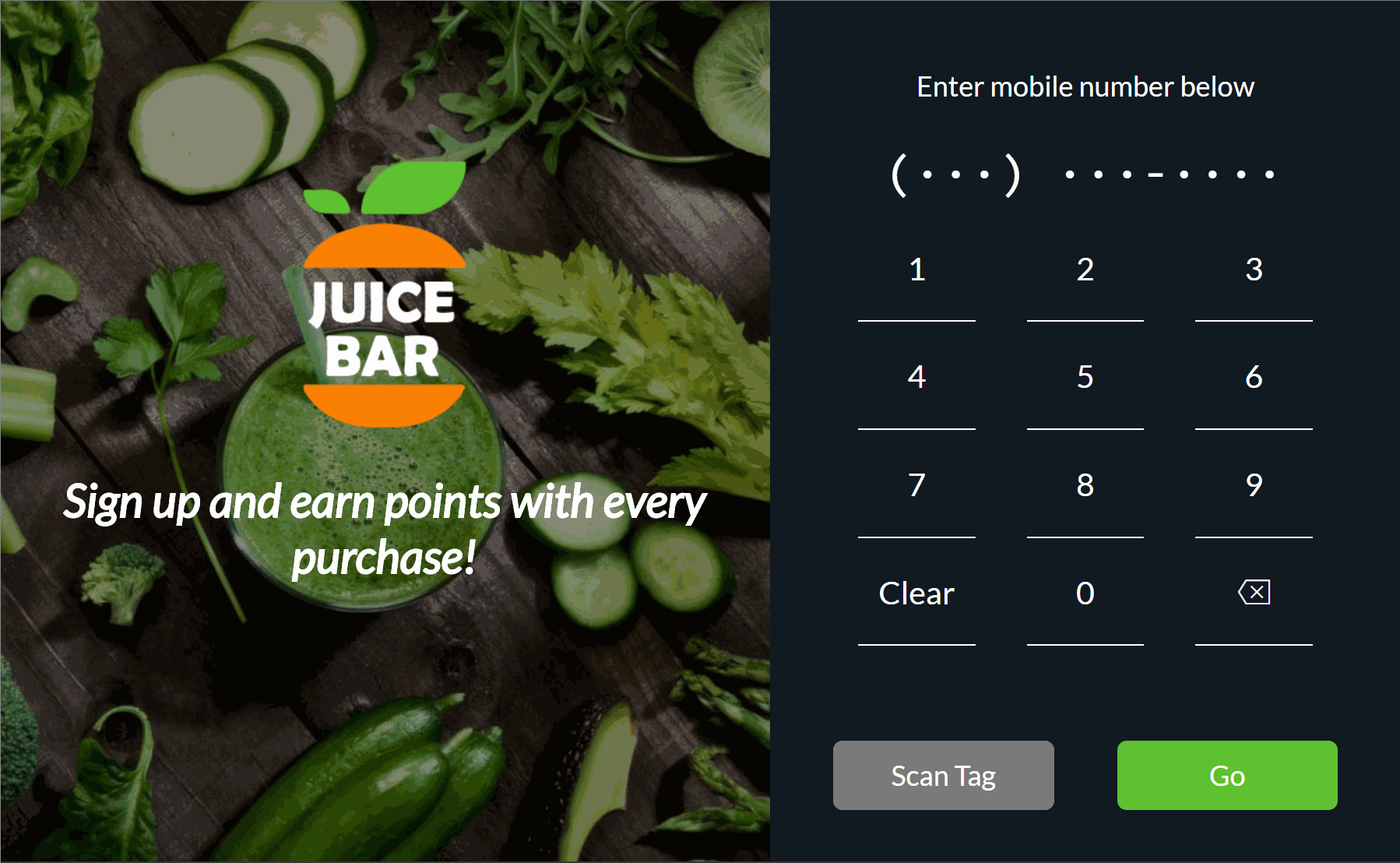 Option 2:
Customers input their phone number.
Customers accept terms and conditions.
Customers provide consent on tablet and have access to their rewards right away.
If you have very trustworthy customers and you aren't concerned about potential fraud, this method will allow customers to sign up even faster because they'll instantly have access to their account and rewards, without verifying their profile via text message.
Will I still collect emails, birthdays and more?
Yes! When customers complete their profile on their phone they'll be asked to enter their email, birthday, etc.
You can even set up your program to reward customers for completing their profile.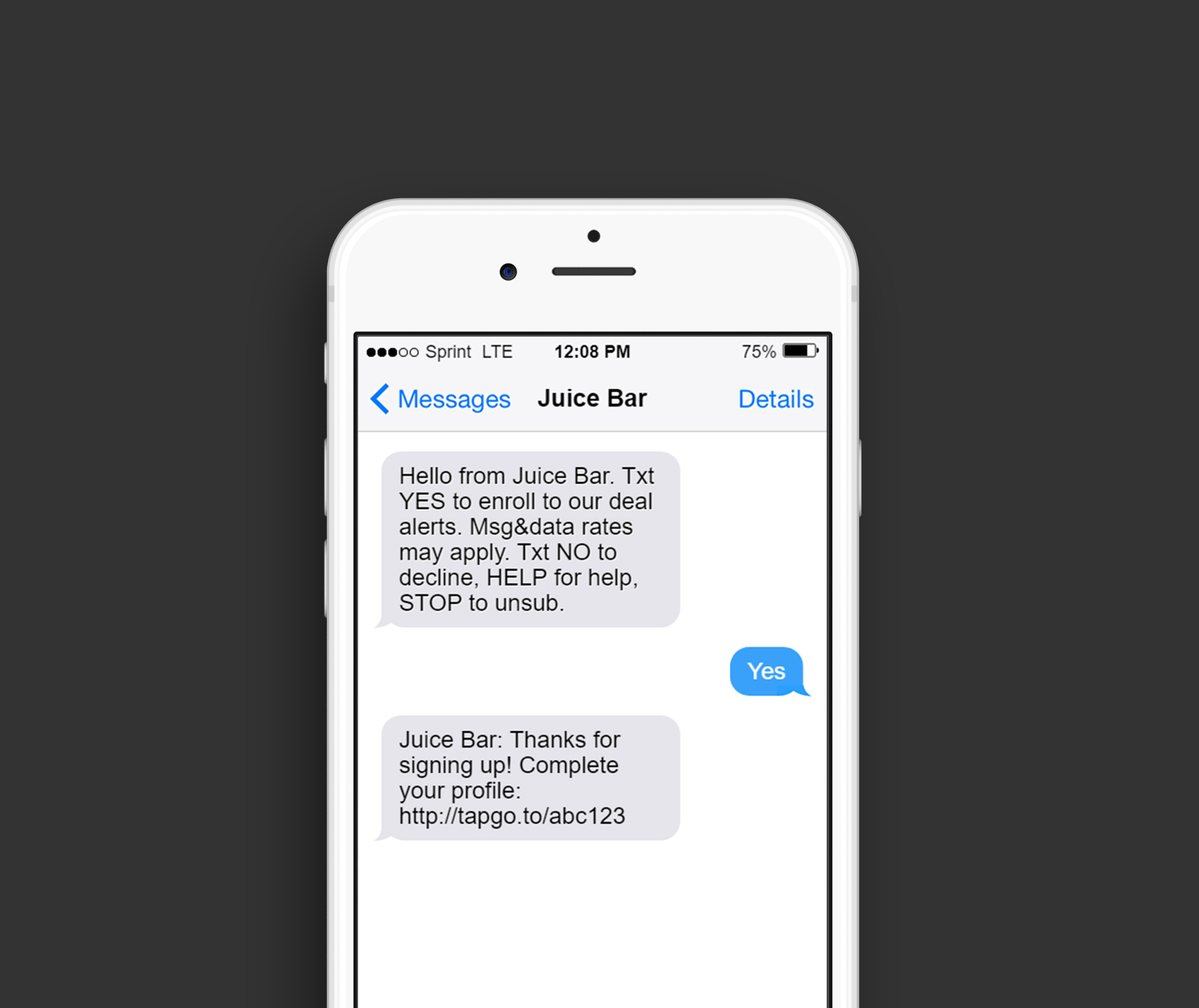 Can customers still check in with mobile app and keytag?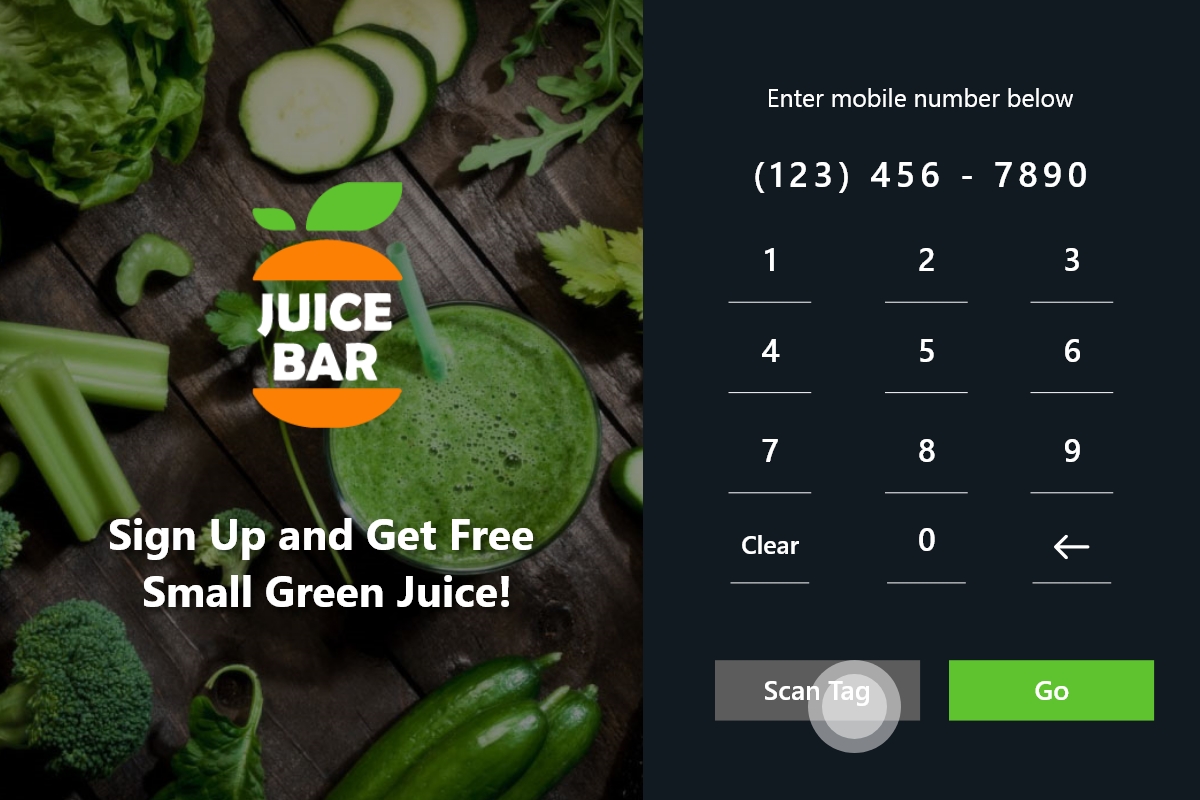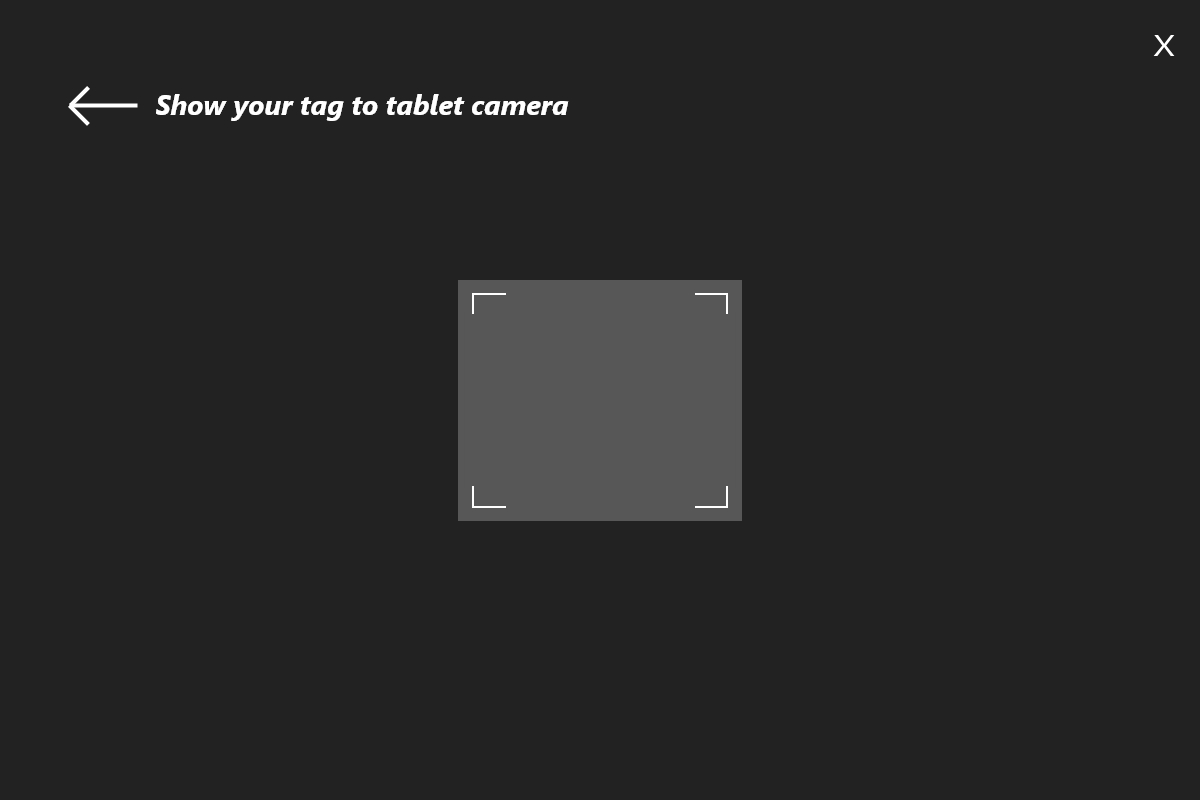 Absolutely! The check-in process remains the same. Customers can press "scan card" on the tablet, scan their QR code via app/keytag, and they're in!
Customers may say "no thanks" when asked to sign up to your loyalty program, and this might be related to the effort required to sign up – which we are attempting to make much more seamless/effortless. Customer registration is a huge win for you as a business owner, and a fundamental step in creating a strong TapMango loyalty program. Once this "tether" between you and your customers is established, you're able to take full advantage of program features which help reward, retain, and grow your customer base.
Is this change reversible?
Yes! If you decide that you don't like this new enrollment method, contact us through our support channels and we can switch your tablet back to the standard enrollment method.
What changes should I be aware of with this new method?
The main change you should be aware of is this new quick registration method does not support screensavers. In order to keep the keypad accessible at all times, screensavers will be disabled.
Awesome, I want more sign ups! Any other tips?
Ready to switch over? Contact us!