Meet The Merchant: Carroll's Corn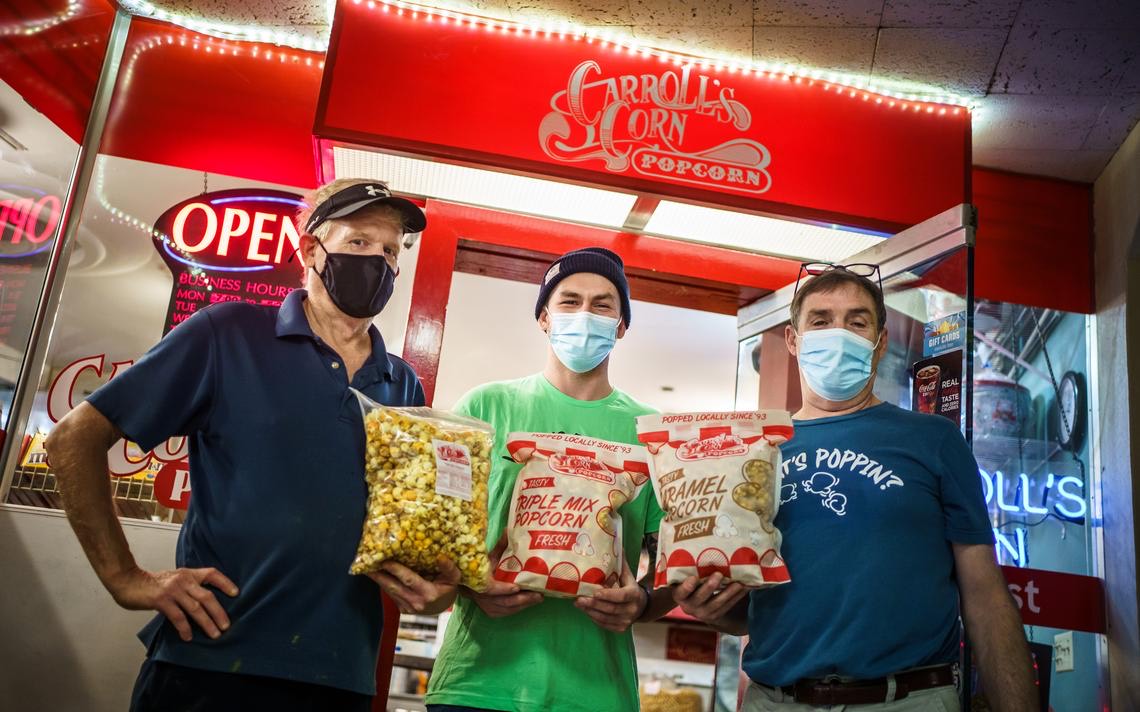 #meetthemerchant ⁠
⁠
For the month of March we will be featuring some of our fabulous merchants in a weekly series called March Meet the "Merchant". If you are a creator on Instagram you may already know about "March Meet the Maker", the IG series that highlights local crafters, business owners and artists. This series gives Makers an opportunity to share their journey, processes, and successes with their customers and other creators alike. So, we decided to join the fun and feature some of our merchants and their stories so we can all learn about them, and from them in the world of business. ⁠
⁠
This week we are featuring Carroll's Corn! Poppin since '93, Carroll's Corn strives to give their customers a unique and delicious experience while growing their online presence, and shipping process to reach more people, in more places. ⁠


Tell us about your business? What product you sell or service do you provide?
Carroll's Corn is a small gourmet popcorn shop in the heart of the Mayo Medical Center in Rochester, MN.  We have been popping away since 1993 and specialize in our Triple Mix (Caramel, Cheddar and Regular Popcorn).  While popping corn is our main business we also create a place for people all over the world to come and experience something different. Already touching the hearts of communities across the world, we plan to keep expanding (we even ship to people that have gotten hooked on our popcorn while visiting Rochester for medical reasons).
When did you first launch your business and what was the inspiration behind it?
Our business began in 1993 when the founder Pat Carroll was laid off as a college swimming coach. He knew he wanted to start a business that was different and landed on popcorn. Over the years we continue to experiment with new flavors and connect with people from all over. You'll never visit anywhere like it!
What are you most proud of when it comes to your business?
Our number one goal is amazing customer service. The smell of fresh popcorn is what brings people in and it's our staff and atmosphere that makes people feel special and welcome, which ultimately leads to them returning for more! 
What is one future goal you have for your business?
Our main goal now is to continue growing our presence online. We are constantly working on ways to improve our shipping process and bring fun new flavors to the table.
How has TapMango and customer loyalty impacted your business?
We have many loyal customers and are excited to be able to reward them in the future!
What is one piece of advice you would give to a budding small business owner?
You need to be able to pivot and adapt!  This year we were all tested and Carroll's Corn survived on its ability to adapt!  We have expanded our business into wholesaling to grocery stores and exposing ourselves to even more loyal customers. Finally, having a strong online presence with social media and a user friendly website is crucial!
Thank you Carroll's Corn for your 'corny' and helpful advice. We are proud to be a part of your business and wish you all the best in your online expansion.