Humans of TapMango: Mohamed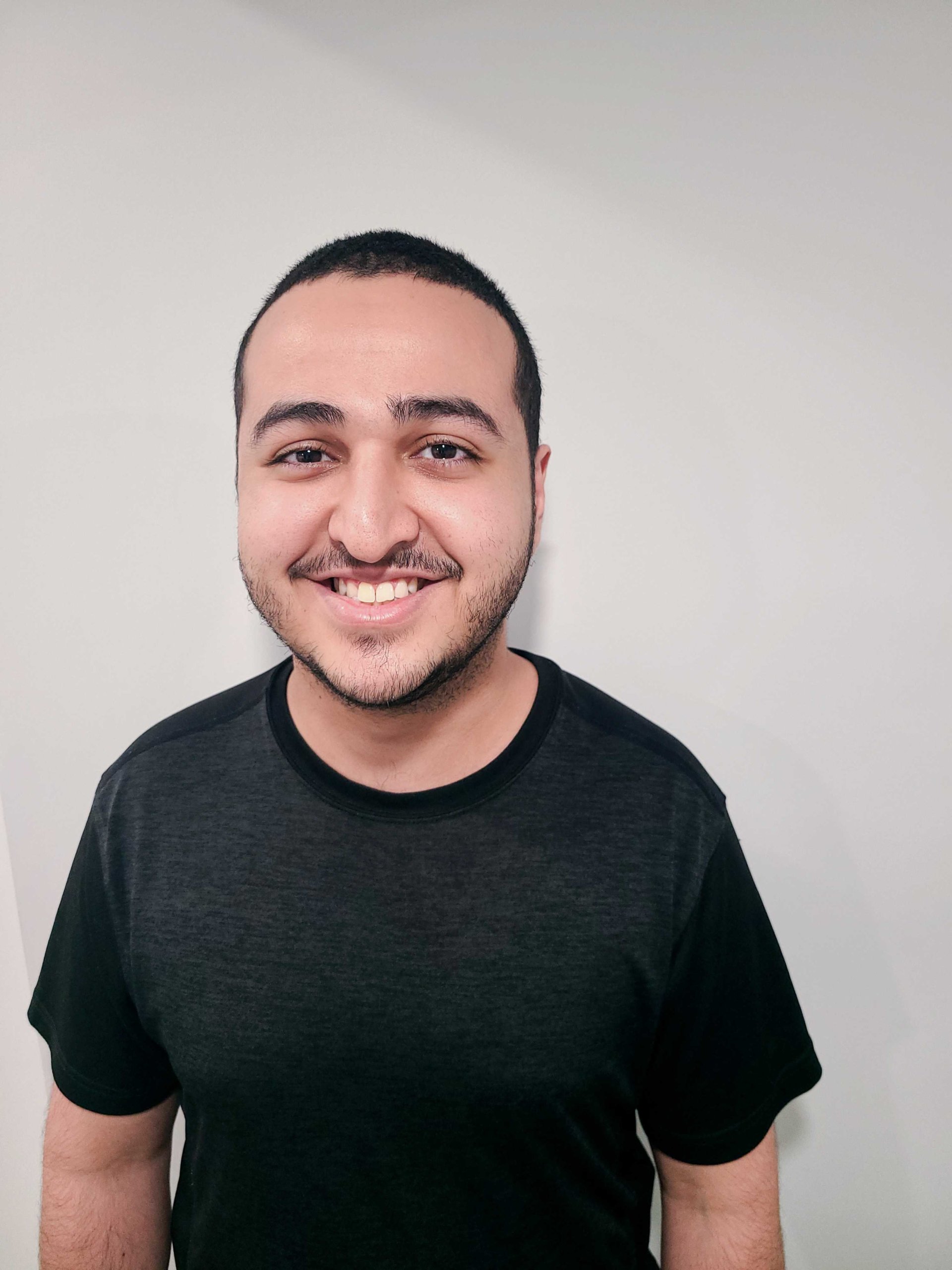 This week we sat down with Mohamed, or Papa Mo as we call him. 🙂 He is always ready to lead a hand to a team member who has questions about projects, tasks or just general IT. He is a resource we can't life without! Read on to learn more about his amazing family, passion for TapMango and love for technology.
What is your position at TapMango? How has it evolved since you started?
I'm a Customer Support Representative. As I grew into the role, I became the team lead for the customer support department managing different aspects of the department. This involves things like project management, escalations, troubleshooting, quality assurance, and task management. Aside from my main role, I do a bit of the IT work at TapMango.
What are some aspects of your role that you really enjoy?
I really enjoy learning new things and working with people. My role allows, and requires, me to be up to date on what's happening with TapMango. Aside from that, I get to touch base and work with virtually every department here. This allows me to get a lot of insight into all the parts of the TM machine.
Describe your WFH desk situation?
Well my work computer is actually my personal computer in disguise. When we went WFH, I realized I needed a larger, more ergonomic desk so I got something from Ikea. It's just a desk table top on top of two office drawers. On it sits everything I need and more: my computer, monitors, home printer, water bottle, allergy medicine (thank you genes), and some odds and ends. I also keep my TapMango bobblehead obviously on here as well.
What do you do in your spare time? Learn any new skills during quarantine?
My spare time involves spending time with my wife and 1 year old. With a child of that age, there's never a dull moment; even at 3am. I also play the occasional video game, work on my car, and keep up to date on what's going on in the tech world (the chip shortage sucks when you're into tech).
What is something your work colleagues don't know about you?
I don't think there's much my work colleagues don't know about me to be honest. Part of the reason why I love working at TapMango is that everyone is very close. We're always chatting, sharing memes, discussing current happenings, etc. It's hard to think of something and I think that is a testament to the work culture we share here.
What is one piece of advice you would tell 8 year old you? (on career pursuit, life, laughter and love)
One piece of advice I'd give is to definitely enjoy the moment. Growing up, my parents always told me they wish they were younger so they could go to school and do kid things. In my mind, I thought there was no way they wanted to be kids again; I mean who wants to go to school and do homework? Well as I grew up, I started to realize that I missed those things. Having to not worry about as much as now, being able to just waste away free time, and just hanging out with friends whenever. It seems like there's always something that needs to be done now, always something that needs attention. Plus I miss that feeling you get when you first experience something – it doesn't happen as often anymore.
Top 3 binge worthy shows, book series, or movies? (and why?)
For the record, I'm not big on shows, movies, or books (although I really should start reading more). My top 3 would have to be the Harry Potter movies, House M.D., and Attack on Titan.
I love the Harry Potter movies and rewatch them once every year or two. I'm not the most knowledgeable about the series as a whole, I just love the magical mystery involved with a lot of aspects of the series. There are numerous locations that haven't been discovered, artifacts to find and investigate, spells to learn. There's a lot for you to dive into and even theorycraft about yourself. I love the movies because they provide a visual aspect to the story that's laid out in the books.
House M.D. is one my favourite shows because it shows the medical world in a light a lot of us don't see. The show mainly deals with extreme or rare illnesses and how a doctor might go about diagnosing said illnesses. While the show isn't realistic in some aspects, it still sheds a decent light on the medical field to someone who isn't in it. I know some people might disagree with that opinion and it may be totally wrong, but hey, it's an interesting show to watch.
Attack on Titan is an anime that can make you question yourself sometimes. Without spoiling too much, it deals with how humanity handles having what seems to be an overpowering enemy that has left them no choice but to reside inside of 3 huge walls. Society within the walls is very classist as can be expected but the real intrigue comes from the Titans, the enemy of humanity. Again, I don't want to say too much but I highly recommend a watch if you're interested in some mystery and a lot of plot twists.
Papa Mo, you are such a kind and hard-working energy on our team and we are so thankful for you! Thanks for being you!
For those interested in joining our team, check out our careers page for more info.