Humans of TapMango: Eric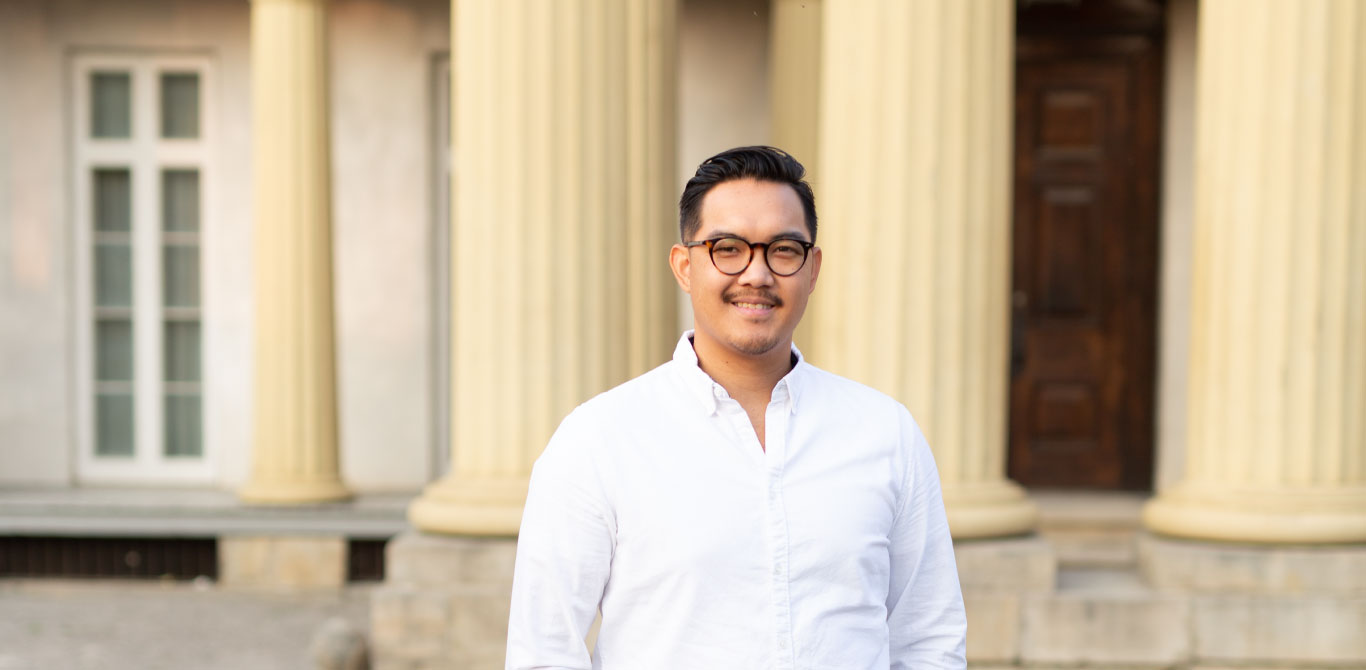 This week we interviewed the one and only Eric Ngo! Starting in the Sales Department to now Team Lead and Key Account Specialist, Eric has made his mark on TapMango. He is fully versed in the complexity of TapMango's Program and is always there for his colleagues with work and life advice! Read more about Eric's golf game, life advice, and TV show recommendations below.⁠
What is your position at TapMango? How has it evolved since you started?
My Current position at TapMango is Team Lead & Key Account Specialist for Customer Success. It has evolved quite a bit in the last 2.5 years – I started off working at TapMango in Sales. I always liked the idea of sales and it excited me to sell a great product to businesses, as it turns out I was not the best salesman in the world. From there I was presented with an opportunity to work on the Customer Success side of TapMango, it seemed interesting to me so I jumped on that opportunity, and never looked back.
What are some aspects of your role that you really enjoy?
I enjoy being able to help people and solve problems. I've always been a person to think outside of the box and TapMango allows me to do that with all of the functionalities that we offer. I also like that no day is ever the same, I'm never mindlessly entering in the same information, talking to the same people every day – it's always new and exciting.
Describe your WFH deck situation?
Depending on the day, if I'm backed up with calls and meetings you will see 2 coffee mugs, probably an espresso cup and my water bottle. I keep a photo of my Team on my desk to help remind me of their beautiful faces but overall I keep it pretty clean and simple. It's hard to work in a cluttered environment. I have always had the mindset of "Look good, play good", which might not always be the case when I am out golfing but, it's the thought that counts. I also listen to music at my desk when I am not on calls, and depending on what day of the week it is, determines my genre.
What do you do in your spare time? Learn any new skills during quarantine?
In my spare time I enjoy going out fishing, it's been a passion of mine for some time and I plan on continuing to fish whenever I can. My newest hobby that I have picked up during quarantine has been golf – like every other person haha. The idea of golf never really captured my attention until one day I went out with my buddies, gave it a swing and the rest is history. I played competitive soccer my whole life and when I started to learn about golf, I quickly found out how HARD it is. You don't have any teammates to pick up the slack, it's you vs. you, and that is what got me so invested. I also started Crossfit, I was always a casual gym go-er but I needed something different to challenge me and push me. I would recommend it to anyone that is looking for a change of pace when it comes to working out.
What is something your work colleagues don't know about you?
Honestly, not much. I am pretty open about my life. My colleagues are my second family. I'm also not a very interesting person (in my opinion).
– We don't think so Eric, we think you are very interesting! <3
What is one piece of advice you would tell 8 year old you? (on career pursuit, life, laugher and love)
Oh man, even if I told 8-year-old me the winning numbers for the lottery I don't think I would have listened. But, if there was something I would have told myself is that life is precious and to enjoy every moment of it, the good and the bad. I would have also told myself that electric cars will be a big thing in the future and to take my birthday money and invest it into Tesla.
Top 3 binge worthy shows, book series, or movies? (And Why?)
I'll start with my number 3 pick, Prison break – a great show, always something happening in every episode but can get repetitive in some seasons. Number 2 would have to be Ozarks, Fantastic show – storyline, characters, cinema .. overall just a great show to watch. And my Top show might be biased because it was the most recent show that I've finished is Sons of Anarchy, everything about this show was great – I lied, the ending was not my cup of tea BUT no spoilers if you plan on watching it. The show was just so well done, the actors were perfect for each role, I got attached to some and drifted from others but overall the show was great. If you do your research, you'll learn that some characters were part of a notorious biker gang back in their day. Other than these great shows, I love watching cooking videos on youtube and documentaries about anything and everything.
Eric, we love you to brother and we are so happy to have you as part of our work family! Thank you for being such a vital part of the CS team and always being there for work and life advice! And always remember "look good, play good!"
For those interested in joining our team, check out our careers page for more info.