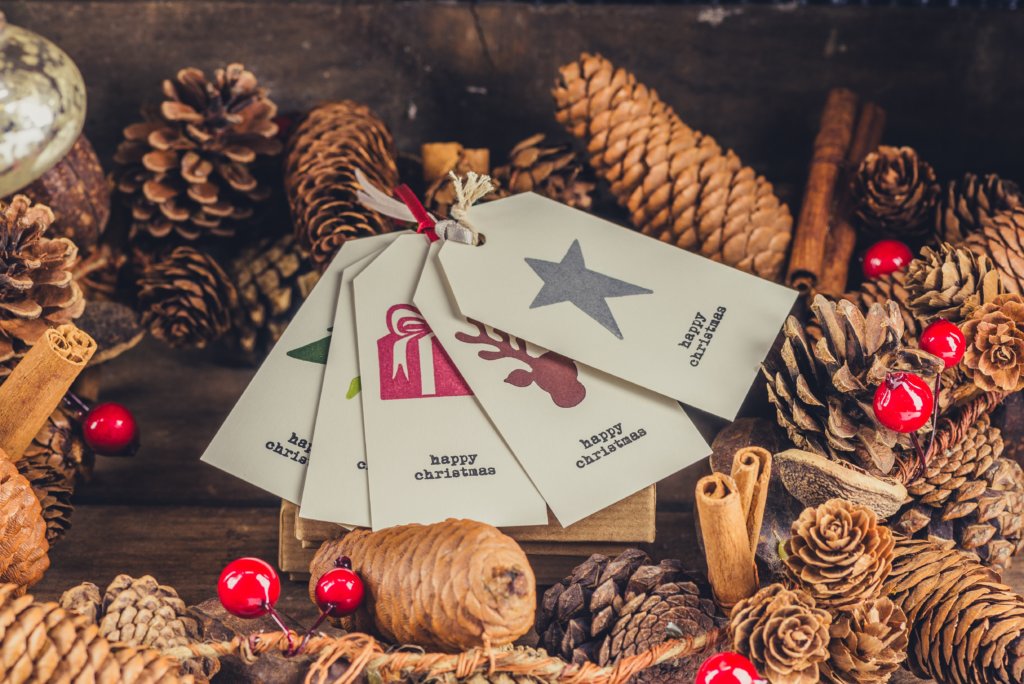 Holiday Campaign Ideas For Your Business
Overall, the "Golden Quarter" remains incredibly important to all retailers with up to 30 percent of their annual revenues represented during this sixty-day period. Meaning that we're entering the best time of the year to motivate customers to purchase and help your business make up for sales lost during the year. 
No matter what industry you're in, our team has the tools for your business to make the most of what the holiday season has to offer. Check them out below:
Fast and Easy Announcements  
Use a Quick Campaign to easily and speedily send out an announcement (either via email or text message) to your customers. Imagine you wanted to let your customers know about a store wide sale or special holiday hours. You can use the Quick Campaign button to create a message for your customers and schedule it to go out immediately or at a later date.
To do this simply sign in to your TapMango portal and click the big green button marked as "Quick Campaign" and select the Simple Promotion option. A Simple Promotion lets you send a message, or announcement to all your customers. Think of it like a flyer or newsletter being mailed out. All you have to do is fill out the date and time you'd like your announcement to go out, select which customers you want to send it to and add your message. 
Here are some announcements ideas you can send out this holiday season:
Promote your eCommerce shop: 
"Get a gift for everyone on your Christmas list! For this weekend only we'll be doing a flash sale online. Check out our website for the latest deals." 
Promote your online and mobile ordering:
"Check out our exclusive holiday meal deals when ordering online or through our mobile app!" 
Promote your online booking site: 
"Check out our special holiday bundles when booking online. Just use the link below!" 
This is a great way to spread the word about an upcoming promotion or shopping incentive you may have coming out. You can quickly reach all your customers with the click of a button. 
Learn more about setting up a Simple promotion here. 
Boost Sales with Holiday Coupons 
This holiday season is the perfect time to send your customers a voucher to drive traffic to your business and boost sales! A Promotion With a Voucher is similar to the simple promotion – but also allows you to include a deal attached so your customers can come in and redeem. Think of it like mailing people a coupon they need to bring into the store. You can send this out using our Quick Campaign tool as well. 
Here are some Promotion With a Voucher ideas you can run for the holidays:
Shopping for last minute gifts? We have you covered! Find the perfect gift for your loved ones- From X to Y, [[Company_Name]] is giving you 15% off all winter wear! 

Treat yourself for the holidays! From X to Y [[Company_Name]] is offering a Holiday Bundle. Get your mani/pedi for only $N!

This holiday season, treat yourself or a loved one to a holiday gift set! From X to Y, [[Company_Name]] has put together your favourite products for the ultimate gift set for only $50!

The holidays are just around the corner! Starting X, buy one and get one free on all of your favourite holiday beverages! Visit in store or order online or through your mobile app!
Vouchers incentivize customers to act, and also provide you with the perfect tool to track the success of your campaign. With our powerful marketing portal you can get reports on the revenue boost of each individual voucher or reward that shows the total sales made when that voucher was redeemed; so you can see how many customers received the offer, how many used it, and what they purchased with that voucher. 
Learn more about setting up a Promotion With a Voucher here.
Get Instant Revenue
Have you ever wanted to get your customer's to pre-purchase a product prior to its launch? Why not try TapMango's Instant Deal! 
An Instant Deal is a time sensitive flash sale that allows your customers to purchase directly from home. The benefit of getting your customers to purchase through an Instant Deal is that customers get to purchase straight from a text message– you make the money right away and your customer gets to shop from the convenience of their couch. 
Setting up an Instant Deal is simple, and all that is required is the set up of Square or Stripe Payments. You can click here to learn more about setting up an Instant Deal.
Holidays usually mean that your customers are busy buying gifts for their friends and family while forgetting about themselves. Take advantage of this by sending offers to your loyal customers from their favourite restaurants, cafés, salons, and retail stores.
Here are a some Instant Deal ideas you can run:
Save $X by Getting X Product for only $Y

Buy 5 Coffees and get 1 FREE 

When you load $50 to your wallet, get a special top up gift from us of $10! (Don't know what a TapMango Wallet is? Click

here

to learn more.) 

Purchase a holiday meal deal for $10

Buy our gift basket full of our bestselling products for only $X here
The Instant Deal is an effective tool that allows you to send out deals with a landing page where customers can make 'on the spot' purchases. This works by giving your customers an incentive to make either a bulk purchase, or a purchase that is intended to be redeemed in the future. The benefit is that your business receives instant revenue along with securing your customers' business. 
In Conclusion
With TapMango your holidays are sure to be successful and profitable! You don't need to spend lots of time or money planning out elaborate holiday promotions; you only need a bit of creativity and a little help from TapMango. 
If you have any questions please feel free to reach out to your CSM, give us a call at 1.855.208.0020 or request a personalized demo.