5 Reasons Why You Should Be Using Instant Deal
What is Instant Deal?
The Instant Deal feature allows you to run a 24 hour flash sale where you can send a deal directly to your customers via text or email. Your customers can then purchase the deal and redeem it in-store at a later date (similar to how Groupon works).
You keep 100% of all the revenue you make from your deals and you can run as many deals as you want.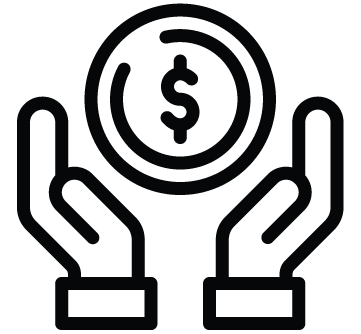 1. Make money even when your doors are closed
By sending out deals directly to customers via text and email you're able to make additional revenue even when your store is closed. Instant Deals provides you with incremental revenue as you're able to sell to customers who aren't physically in your store.

2. Customers can shop whenever, wherever
According to Astound Commerce's 2016 Mobile Research Report, 60% of consumers have completed a "buy online" to "pickup in-store" purchase via mobile. Instant Deals provide customers the convenience of shopping from their own home. The ease of making purchases on their own time, without interrupting their busy lives, makes Instant Deals that much more appealing.

3. Bring customers back into your store
Maybe a customer hasn't been back for a few weeks or a few months. A great way to encourage them to return to your store is by sending them an Instant Deal. Not only will they have access to an exclusive offer but they'll have a reason to come back to your store when they claim their deal. And once they return that's your chance to remind them of the amazing products and customer service your business has to offer, encouraging them to become a loyal patron.

4. Gain new customers
Another great feature of Instant Deal is that you and your customers can share the deal online through social media channels. Whether you're posting it on your business's Facebook page or your customers are sending the deal link to their friends, it's a great way to increase your reach. At the end of the day, the greater your reach is the more new customers you'll gain.

5. Move inventory
Have products that aren't flying off the shelves as quickly as you wanted? Instant Deals are a great way to move inventory and make space for new products. By offering a discount on specific items you can entice customers with an exciting offer and encourage them to visit your store and browse non-discounted items as well.
Ready to run your first Instant Deal?
In order to start sending Instant Deals you'll need to set up a payment processor for the sales. Contact our support channels and we will assist you in setting up your payment processor and help you plan your first Instant Deal.