The next evolution of customer loyalty.
 Serve even more customers with TapMango's Mobile Ordering platform.
Allow your customers to place orders directly from the app and pick it up in-store. With the ability to load money on their e-wallet, earn rewards with every order, customers won't have any excuse not to visit your business. Want to learn more? Book a free demo and we'll walk you through all the amazing features of our loyalty and mobile ordering platform.
Here's what you can do with our platform: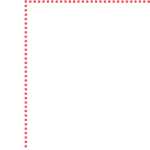 Build a breakfast menu, lunch menu, cafe menu and more! Create menu items, add modifiers (ex. Toppings, sizes, etc) and set prices.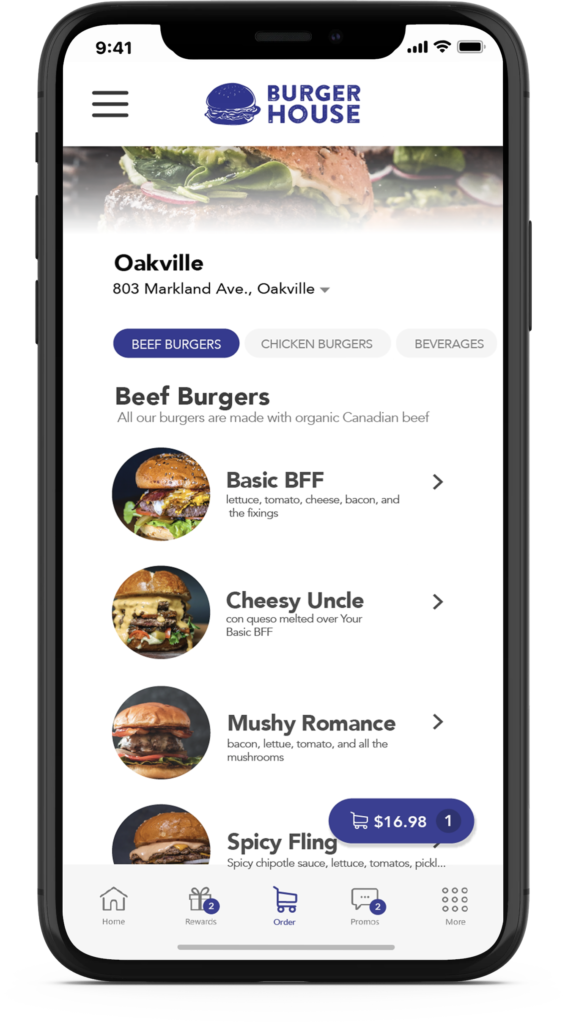 Unlike other mobile ordering companies that use their own apps, your customers will place orders on an app that is entirely branded to your business.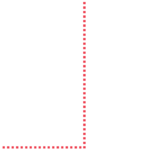 Schedule menu availability
Decide when mobile ordering is available at your business and if you have a break in the day when your kitchen is closed (ex. between lunch and dinner), we can accommodate that too!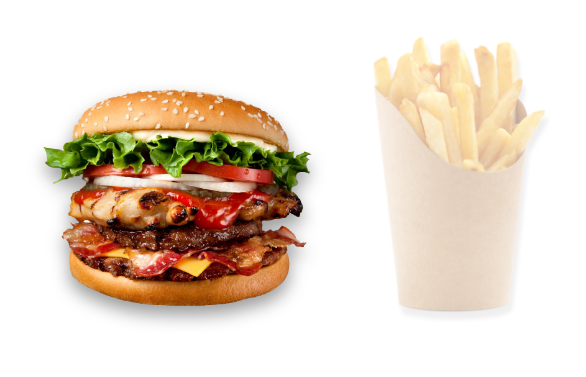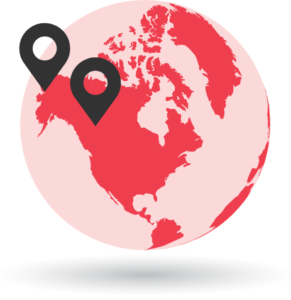 Multi-location functionality
Have multiple locations? No problem. For our multi-location merchants, our app prompts customers to select a location before placing an order. Customers will even be able to sort locations by distance from them.
Earn and redeem rewards with each order
What will encourage customers to order from your business over your competitors is the fact that they'll be able to earn points with every purchase. Another reason for customers to stay loyal to your business? They can redeem rewards and vouchers on mobile orders!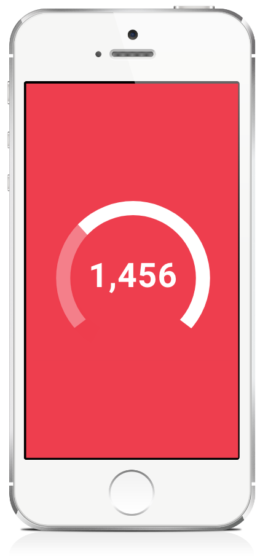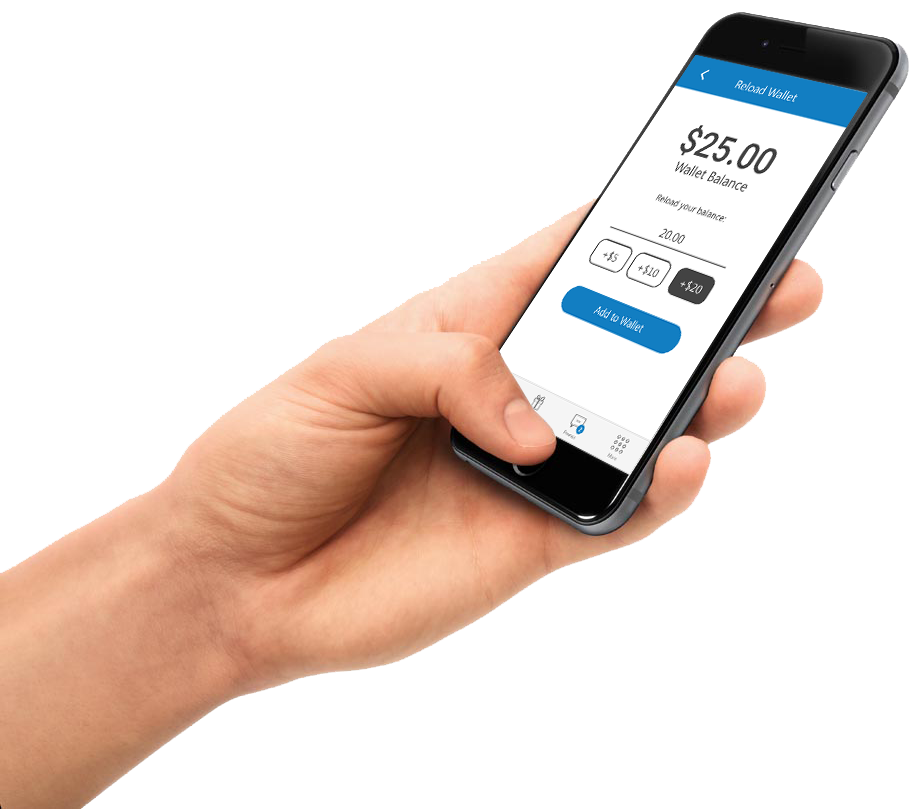 Pay through e-Wallet, credit card or both
Your customers can load money onto their e-wallet, pay via credit card or combine both options!
And not only can your customers load their e-wallet, you have the ability to preload your customers' accounts with money as well!
Utilize customer data
When you use other mobile ordering platforms all you collect are customer names and orders. With our platform, you get a better understanding of who your customers are and what their shopping habits are. By having them as a member of your loyalty program you'll learn their birthday, frequently bought items, frequency of visits, which location they frequent most often and much more!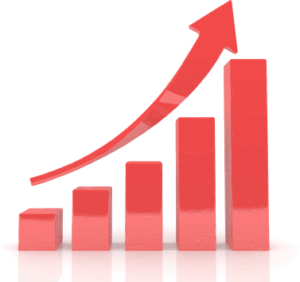 Got questions?
We have answers.
Book a free demo with us to learn more about our exciting platform combining all the tools you need to market and grow your business.