Live Event: Restaurant Owners Share Their Journey of Increasing Sales During COVID-19 and Beyond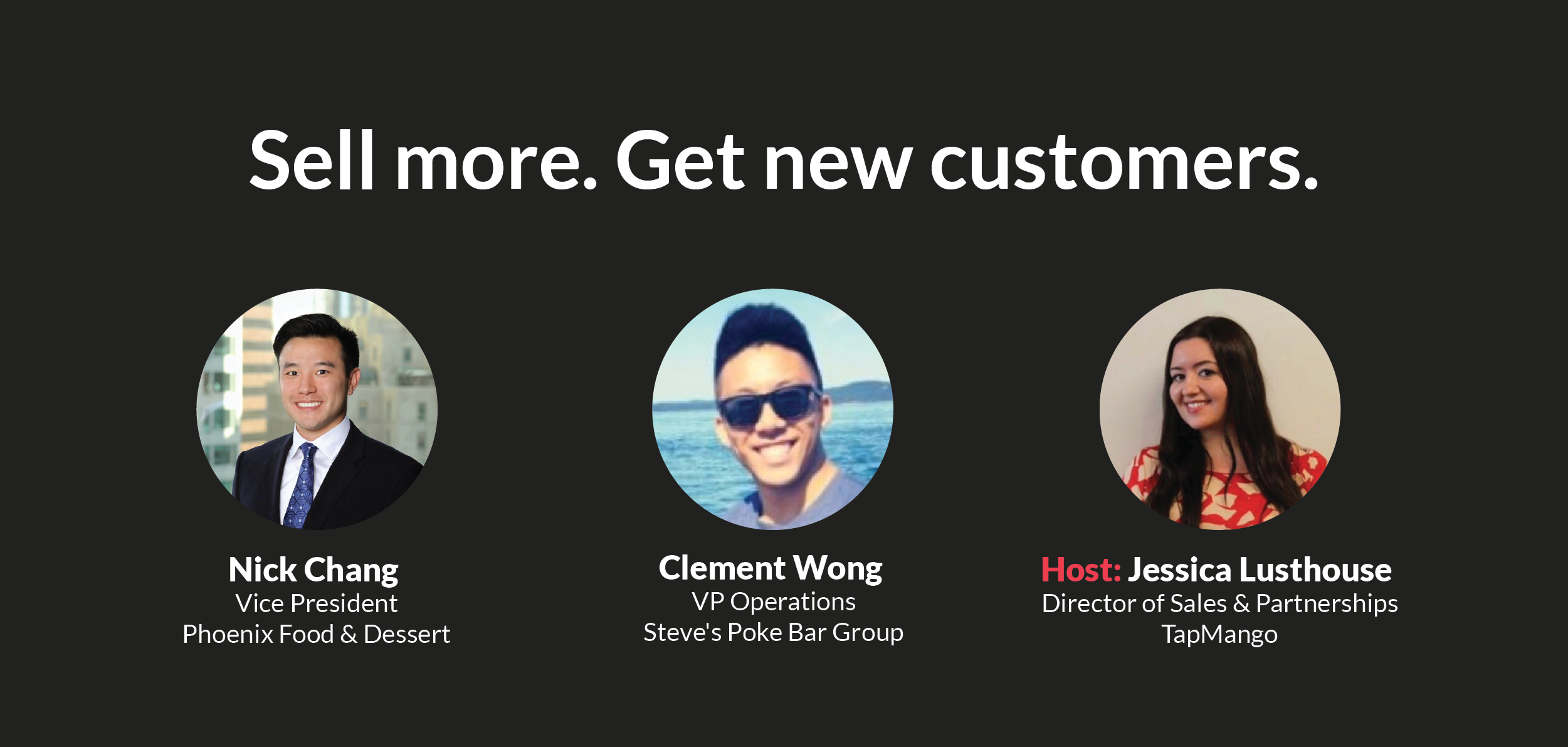 The last 3 months changed everything for businesses of all sorts- especially independent eateries. While many businesses closed, we are seeing a lot of emerging trends that show why a few thousand eateries did particularly well, and are surviving the storm. In this webinar our host Jessica is joined by two brilliant restaurant owners who have done just that. Take a listen while they share what worked for them and what can help your business thrive during uncertainty. 
Panelists:
Clement Wong, the VP Operations of Steve's Poke Bar- the restaurant that pioneered poke in Vancouver before it became a trend in the city. Clement's entrepreneurial spirit- having founded 2 companies, and having embraced the lessons from his successes and failures- helped turn the humble poke bowl into a thriving chain in Vancouver. 
Nick Chang, the Vice President of Phoenix food and desserts, a family run Los Angeles eatery. While Nick has spent 5 years in corporate finance and is completing his MBA, he made the shift to help run Phoenix foods to bring the insight he learned from the corporate world to help his own family's business flourish.
Host: 
Jessica Lusthouse is the Director of Sales and Partnerships at TapMango. Jess always had a love for small businesses, and in the last 5 years has helped create custom loyalty programs for thousands of merchants. Jess has also been at the forefront of helping businesses thrive safely during the pandemic, by hosting weekly tutorials, webinars, and providing free resources to thousands of businesses since the week the quarantine started.
Listen below as they discuss their challenges, strategies and triumphs and learn how TapMango can collaborate with you so you can reap the same rewards for your business!
We hope you find this webinar helpful and encouraging! If you would like to learn more you can contact us as support@tapmango.com or click the Book A Demo button located in the top right corner of our website.
Thanks for listening!