Humans of TapMango: Rahi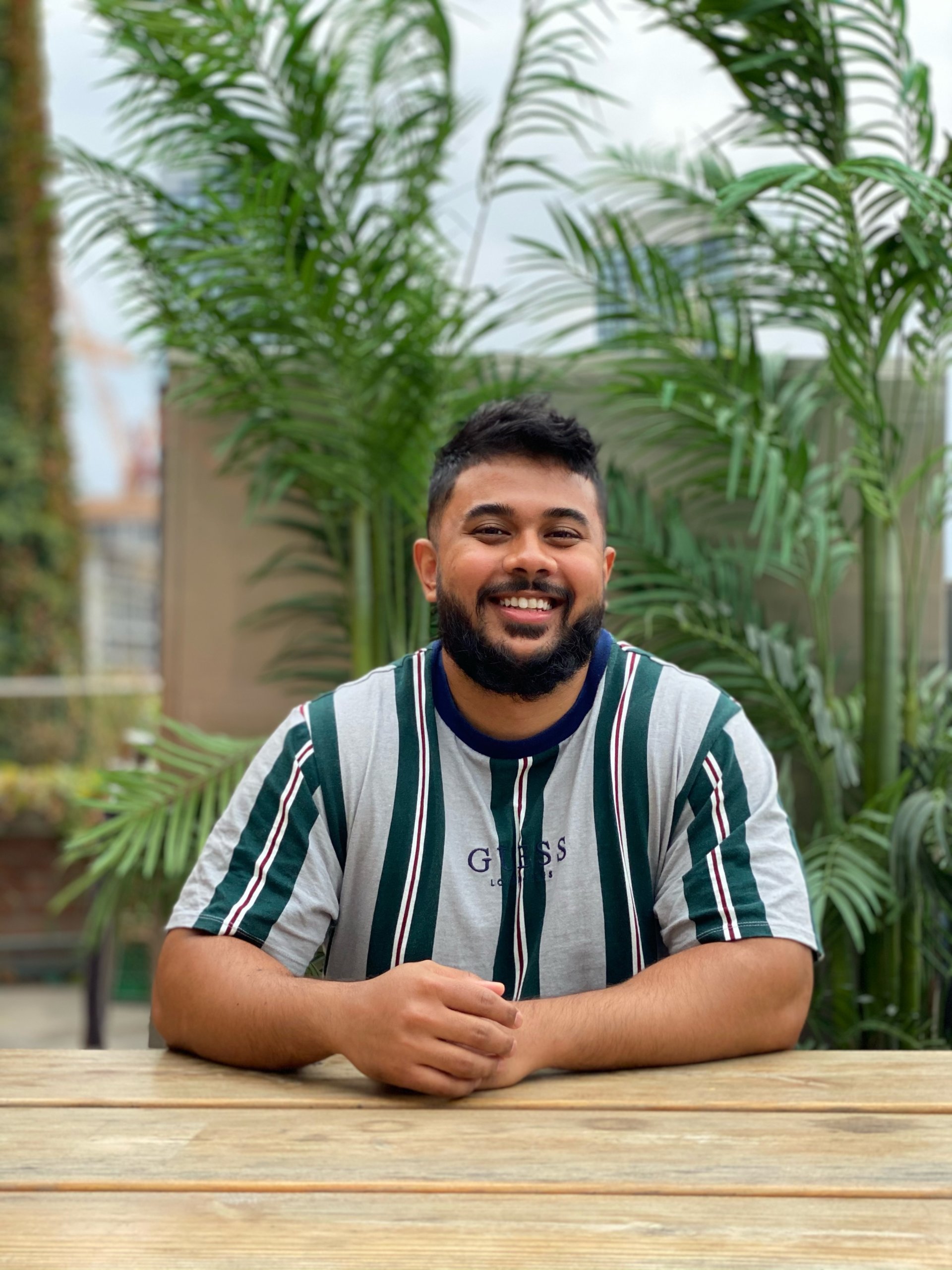 If you don't know Rahi, you best introduce yourself – trust us – it will be worth it! We sat down (virtually) with this sales superstar to pick his brain about life, Animal Crossing and everything in between. So if you want to know more about how to level up to a 5 Star Island, or how to throw t-shirts at Raptors fans you'll have to get to know Rahi – read more below for a head start.
What is your position at TapMango? How has it evolved since you started?
I'm a Team Lead and Senior Account Executive so I work directly with incoming businesses interested in learning more about TapMango. I also help out my own team of account executives (shout out Team Cobra Kai). In the past I've worked with businesses switching over from a competitor as well as a ton of fun non-sales projects including marketing and social media.
What are some aspects of your role that you really enjoy?
I really enjoy helping small businesses thrive during a time when it seems like the situation keeps getting tougher for them. It's great that we can actually give them the tools to take control of their customer base and use it to grow their business. I also think it's absolutely crazy that we can speak with a stranger on the phone that we've never met in person and a few months later have completely changed how they do business. Just goes to show the power of empathy and problem solving.
Describe your WFH desk situation?
I have two monitors from the office set up side by side (on some old textbooks ofc) as well as a raptors bobblehead, a mini plant I won from the office and a framed picture of the sales team from our holiday party! I recently got a standing desk so I'm excited to sell some verticals, vertically.
What do you do in your spare time? Learn any new skills during quarantine?
I've been jamming with my guitar in my spare time and playing some baseball once in a while with friends. Last year I also got a Nintendo Switch and I'm proud to announce I have a 5 star island on Animal Crossing.
What is something your work colleagues don't know about you?
I can solve a Rubik's cube in under 2 minutes. What's super weird is I don't even remember any of the algorithms/moves, it's all just muscle memory from learning it off of YouTube videos as a kid.
Back when fans were allowed to attend games I also used to moonlight as a hype man for the Toronto Raptors/Raptors 905. I was that person tossing t-shirts and starting cheers for the G league team and I also got to work during the NBA finals in 2019. During the championship parade we were hyping up the crowd so much that the police actually told us to stop because fans were getting a lil too rowdy…
What is one piece of advice you would tell 8 year old you? (on career pursuit, life, laughter and love)
I would tell 8 year old me to keep those Pokémon cards in good condition.
Top 3 binge worthy shows, book series, or movies? (and why?)
Curb your enthusiasm is a show I can watch over and over, and this might be a controversial opinion but Curb is the show The Office wishes it could be. I wish I still had the attention span to binge a book series but a few years ago I read all 5 of the 'Game of Thrones' series. Movie wise this might sound like the most stereotypical bro move ever but I love the wolf of Wall Street and can watch all 2 and a half hours any time. When I first started at Tapmango I used to watch that cold calling clip daily.
Rahi, you savvy devil, we love you and hope that one day you will teach us how to Rubik's Cube with only our muscles. But seriously, you are a huge asset to the TapMango Team and we are thankful for all you do!
For those interested in joining our team, check out our careers page for more info.