Humans of TapMango: Carmen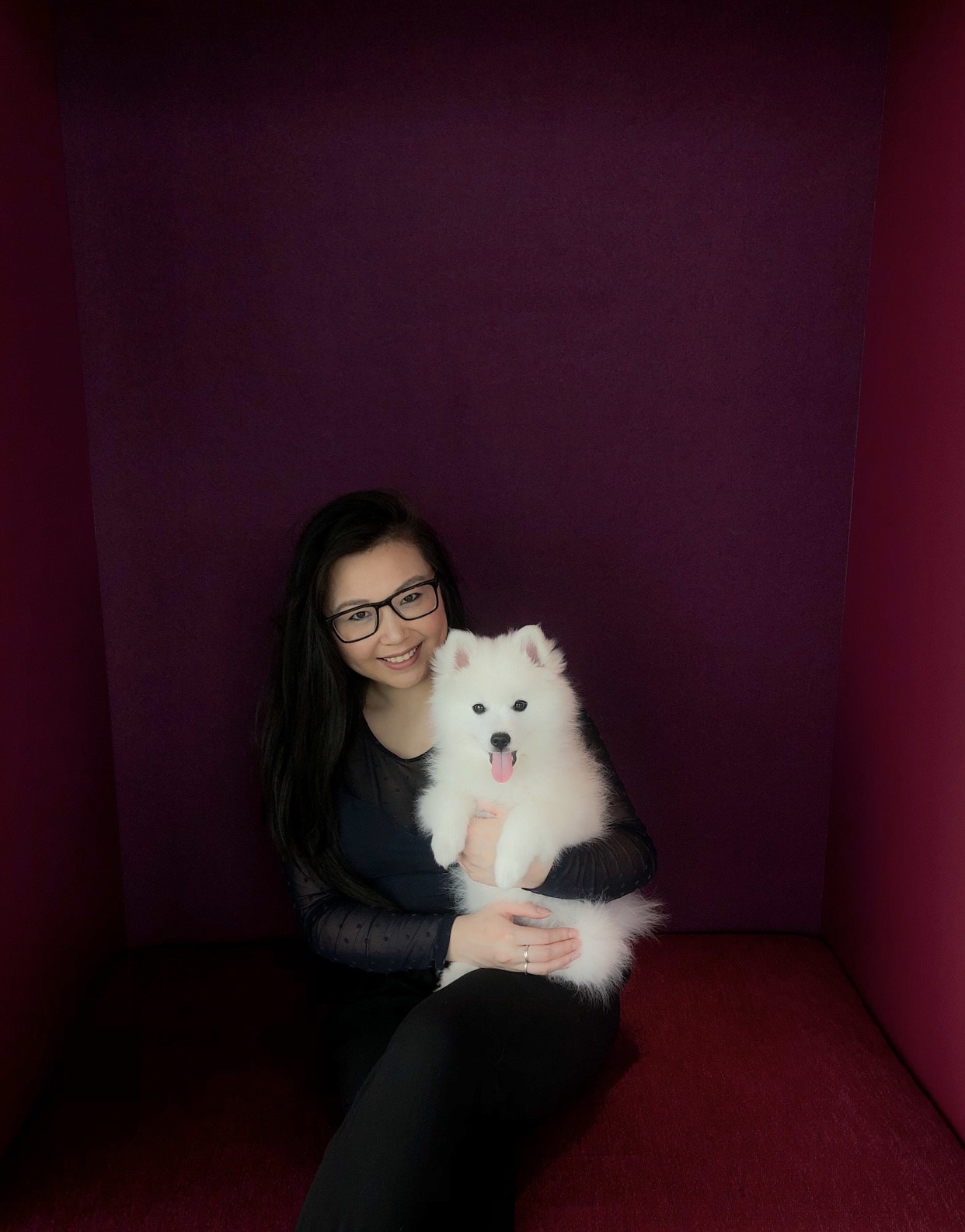 This week we sat down with our Assistant Sales Manager, Carmen! She's a lover of dogs, bubble tea, and a huge foodie. Carmen always goes above and beyond to make sure our sales team is equipped to serve our merchants. Keep reading to learn more about how many times she has binged the show Friends, and about her adorable puppy!
What is your position at TapMango? How has it evolved since you started?
I am currently a team lead for the sales team. I started as a sales account executive 2.5 years ago and since being promoted to team lead, I am taking on more management responsibilities and QAing the sales team. I am super excited for this opportunity and excited to see where it leads.
What are some aspects of your role that you really enjoy?
I love that every day is a different challenge and how it keeps me on my toes. Also the fact that I get to work with such wonderful people everyday, the most rewarding part is seeing the team grow and improve.
Describe your WFH desk situation?
I recently bought my own place and currently my wfh desk situation is on my dining table. But because I live alone, my whole condo is basically my work office.
What do you do in your spare time? Learn any new skills during quarantine?
In my spare time I spend a lot of my time with my new puppy! He is only 3 months old so he is a handful. But I like to end my day off with a good show to relax.
What is something your work colleagues don't know about you?
Despite being in sales, where I talk to strangers and the team every day, I am a super introverted person. Takes me a while to open up to new people. Probably just because I am OLD.
What is one piece of advice you would tell 8 year old you? (on career pursuit, life, laughter and love)
Don't be afraid to fail. Great lessons and opportunities will come with it!
Top 3 binge worthy shows, book series, or movies? (and why?)
Not sure if binge worthy or not but I've watched Friends and How I Met Your Mother about 5 times each. Can't go wrong with the classics but for a newer show I would say Lupin! And you're just going to have to watch it to find out why it's so great but I can promise you won't be disappointed!
For those interested in joining our team, check out our careers page for more info.